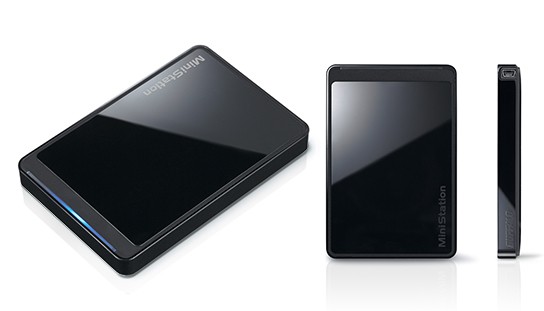 (image credit: Buffalo Technology) Buffalo MiniStation HD-PCT500U2/V External HDD | ¥9,480.00 | buffalo.jp
Buffalo, a Japanese firm specializes in data storage solution, has just announced a new portable hard drive to join its MiniStation line of external storage solution. surprisingly, this new small form factor hard drive still sports a USB 2.0 instead of the newer USB 3.0 and offers a pretty standard 500 GB storage capacity. given that external hard drives are a dime of dozen these days, it is hard for us to get excited over what appears to be 'yet another external hard drive'.
however, this storage solution might be more than meets the eye. the HD-PCT500U2/V, which is the new MiniStation's designated model code, comes bundled with a purpose-made cradle which can be mounted behind most TV. with it mounted, you can dock the MiniStation behind the TV, thus hinting the possibility of recording of TV programs directly into the HD-PCT500U2/V. of course, the TV would need to have USB support (as evidence from the image below).
The Buffalo MiniStation HD-PCT500U2/V is slated for release in Japan end of this month and is has a MSRP of ¥9,480 (about US$114).