Car lovers who find themselves still clinging on pieces of the past, will definitely be elated to see an official modern iteration of an iconic ride. The rugged simplicity offered by the cars of yesterday is strangely alluring, something which newer versions can never truly replace. That said, if you're on the same page with us, then the re-release of the Land Cruiser 70 will surely send your blood rushing through your veins at breakneck speed and heart pounding like when you met the love of your life for the first time. Well, that's until you realized that it is only available for a span of one year and only in Japan. Agonizing indeed, but we are pretty sure if you have thick dough to spare, you can work some magic to make it happen in wherever you live.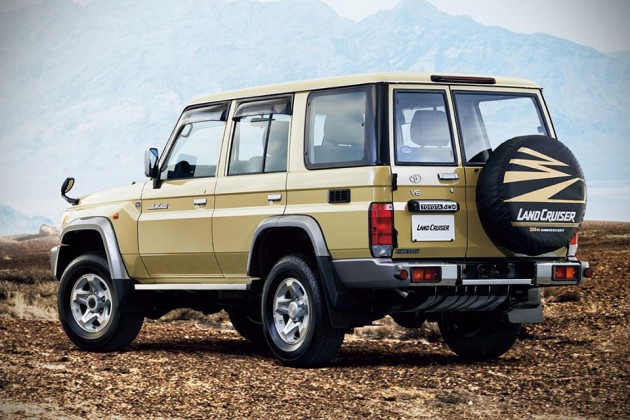 The original Land Cruiser 70 has a long and glorious history, and had rolled out of the factory for a full two decades – a feat not many make and/or model can claim, which makes it a perfect candidate for a re-release to mark the 30 years of Land Cruiser 70. Judging from the product images, it sure looks almost identical to the old Land Cruisers, with a few exceptions, including tweaked grille, hood, headlights, as well as updated safety standards like airbags and ABS.
Under the hood of the new old Land Cruiser is a gusty 4.0-liter V6 pumping out 228 horses and 266 lb-ft of torque (360 Nm), paired to a five-speed stick shifter that sends the power to a part-time four-wheel drive system. Unlike its original, the re-release Toyota Land Cruiser 70 is also offered in a double-cab pickup truck version in addition to the traditional SUV body style.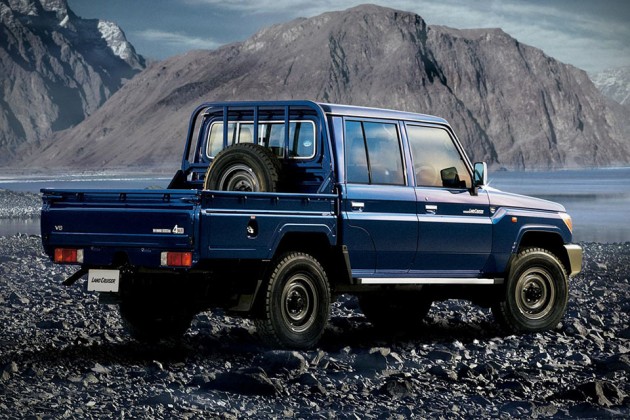 Further options like locking front and rear differentials, and winch are available for those who wants to bring this beauty onto the beaten path. We understand most of us wouldn't be able lay our hands on one, but in case you're wondering about its associated price tag, prices for the Toyota Land Cruiser 70 start at 3.5 million Yen, or about US$30,600. Continue reading a few more look.