As compared to smartphone of say, five years ago, today's smartphones and tablets are very capable. In fact, for some, they have become their workhorses over traditional laptops for working on-the-go. Though so, touchscreen is never the the preferred input option and hence, the existence of keyboard made especially for these devices. We have seen a few ourselves and to be honest, though this accessory keyboard is handy, it is never really that portable. What we need is one that far smaller than your smartphone so it can actually be easy to bring around without having to carry a bag. Sound like an impossibility? Not quite, because TextBlade Bluetooth keyboard from Santa Monica-based tech outfit WayTools is exactly that.
It is one keyboard that we can only described as "ridiculously small" and yet providing the functionality you expect from a QWERTY keyboard without shrinking the keys. When collapsed, it measures just one third the size and weight of an iPhone, which is crazy compact and could easily slip into your jeans' front pocket. Perhaps the most 'insane' part about this awesome keyboard is, it maintains full 19mm finger spacing much like its significantly larger desktop counterpart and on top of that, it offers a full 2mm travel and of course, extra large keytops so there is no worry about how fat your fingers are.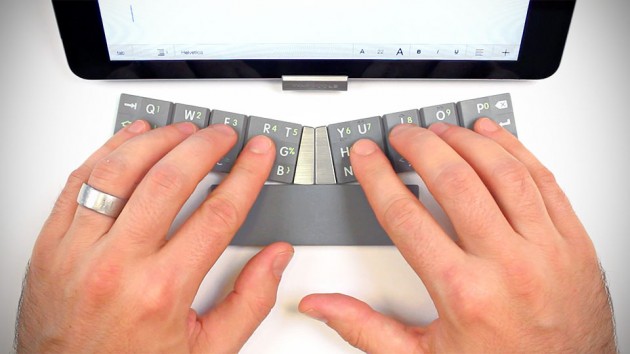 And did we mention it is super thin too? It is only half as thick as an iPhone 6. At a glance, it may appears it only offers 35 keys, but in actual fact, in boasts over 70 keys – thanks to eight ultra smart key driven by software intelligence that allows each key to perform more than one type of keystroke or function. Other key features include mechanical keys with full travel, patented MagLever keys for full-size keyboard type-feel, enhanced by Smooth Force Curve, multi-layer key technology, a clean, hinge-less and connector-less design, build-in rechargeable lithium polymer battery with one month of usage per charge, integrated NanoCharger, and most impressively (well, at least to us), it will magnetically self assemble and self pack. The WayTools TextBlade Bluetooth Keyboard can be yours to own for $99 a pop.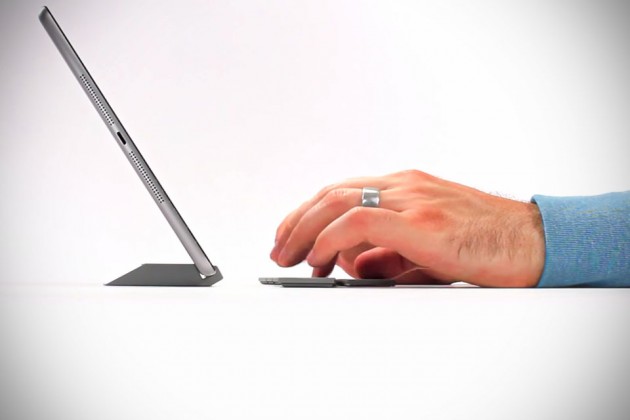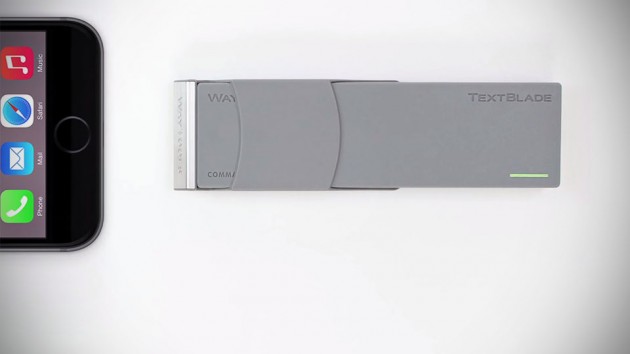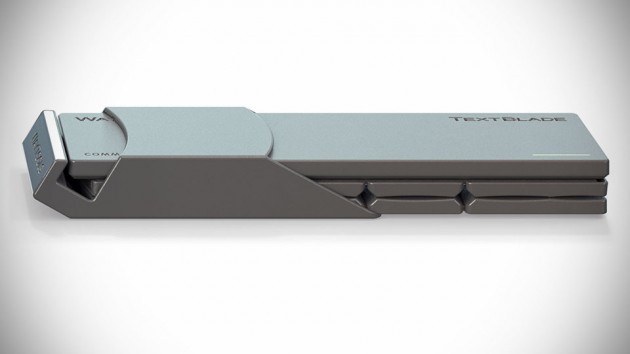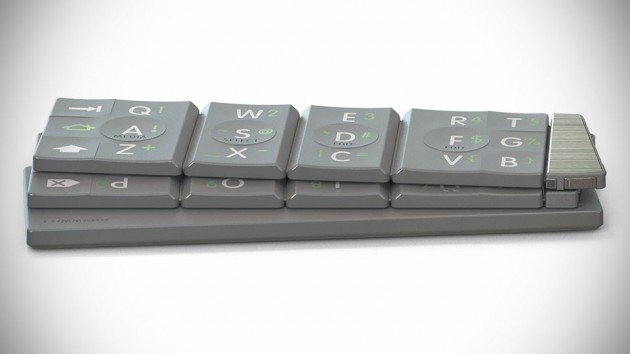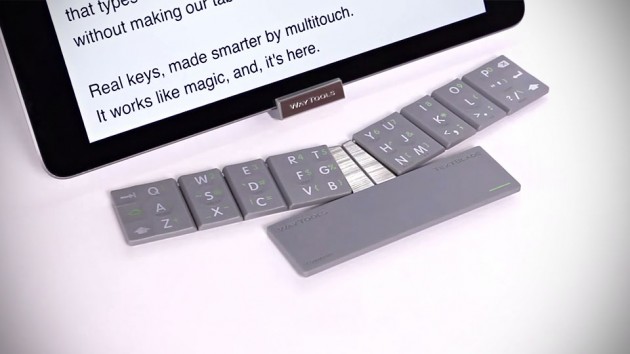 via Design Boom