When the refrigerator was first invented, I bet nobody ever thought it could do more than keep stuff cold and make freezing cold ice cubes. Wait. Actually that's about what it does the whole time, well, maybe with the exception of an external water or ice dispenser, but that's pretty much it… until now. Meet GE Café Series French Door Refrigerator, a modern day connected fridge that comes integrated with a Keurig K-Cup Brewing System right on one of the door. So yes. A coffee maker built into a fridge. Sounds like a dream come true? Not quite, but it will definitely save you some countertop space, plus it looks pretty awesome anyway. The coffee brewer uses K-Cups (obviously) and makes one cup of joe at a time.
So operation is as simple as popping the desired K-Cup and get all touchy with the integrated touchscreen to get you brew you fancy. The whole process takes about four minutes and a second cup will need an additional 30 seconds, but you can't hardly wait, you can always get it to heat up the moment you wake up – thanks to it being connected. The brewer is removable and it totally dishwasher safe and like most coffee maker, is never a big deal to clean. And if you take the attention away from the Keurig K-Cup Brewing System, you will also find features like hot water dispenser, precise fill setting, full width electronic temperature-controlled drawer with colored LED lights, TwinChill evaporators, plus advanced water filtration.
The GE Café Series French Door Refrigerator with Keurig K-Cup Brewing System (a mouthful, but that's the official product name) will be available Stateside this Fall and comes with a MSRP of $3,300. More close up look after the break.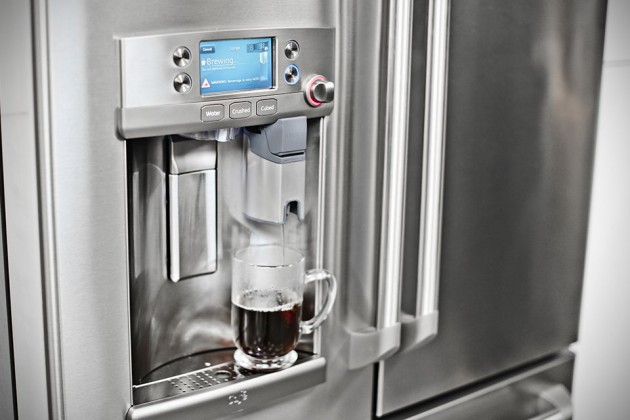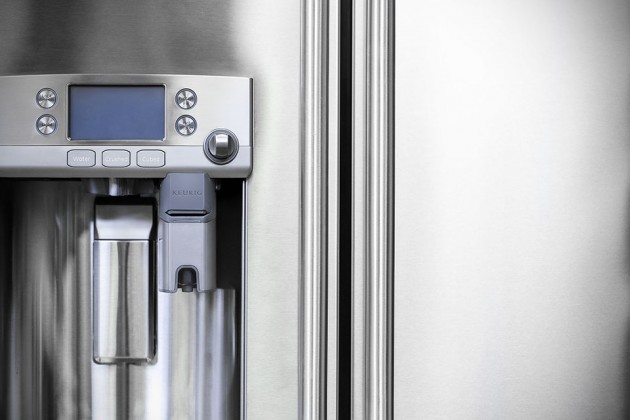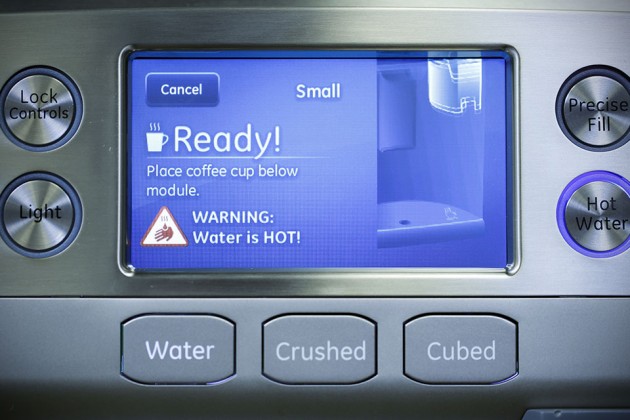 via Digital Trends