When it rains, everything tends to appear gloomier, but with Royal College of Arts student Chao Chen's Water-reacting Architectural Surface that won't be the case. This prototype material is inspired by pinecone's ability to change shape when comes into contact with water. In the case of Chen's design, the building material is able to shape shift when it rains, transforming from a square tile to a curled up one. In this way, it allows the underlying color to show, thus brightening an otherwise dim day brought about by rain.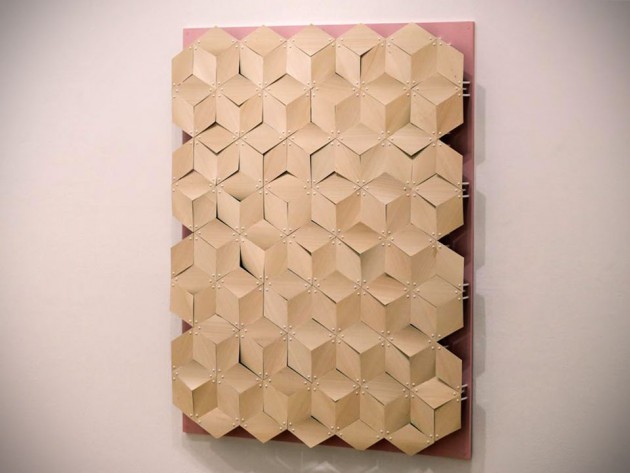 Each hexagon shape tile consists of three individual rhombus pieces which will curl or roll up to reveal what's beneath it. Beyond architecture walls, Chen's water-reacting idea has other applications too, including as a moisture indicator for plants to indicate if the plant needs water, as well as shelter where the roof tiles remain open during sunny day and close through the bending of the tiles when wet.
Chen's proposition is absolutely brilliant as it functions without the need for electricity or powered motor of any kind. You gotta give it to this young brilliant mind for coming with this fabulous idea. Keep going for a short clip of the prototype Water-reacting Architectural Surface in action.