instead of making life a little more easy, separate home automation products can really get to our head and makes us even more busy. so what you really need is one device, a digital butler of sort, to manage all those connected devices, which is exact what the ALYT DIY Smart Home Manager set out to do. out-of-the-box, this Android-based smart home manager wants to have your home security and home automation covered, and in the process, manages your energy consumption to trim your utilities and also prevent potential home accidents such as fires and water leaks.
on the hardware aspect, this armadillo-inspired device packs a 1.2GHz ARM Cortex-A7 dual-core processor, 512MB of system RAM, 4GB of flash storage and is well equipped with a wide range of connectivity options, including 3G, WiFi, Bluetooth, Security Wireless Protocol, Z-Wave, ZigBee and more, to deal with virtually any connected devices the market has to offer. additionally, a built-in Infrared allows for control of traditional IR-equipped appliances and equipment such as TV, a/c unit and more. the device also boasts a dedicated wireless communication protocol, built-in battery and 3.5G radio backup communication for secured security system that will be unfazed by power outages or wired communications failure.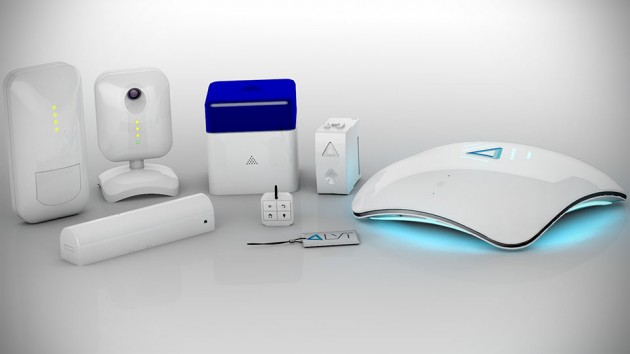 though based on Android OS, ALYT DIY Smart Home Manager is a DIY kit that can be managed by both iOS and Android mobile devices and its open architecture nature allows for expansions from third party apps and devices, which means the applications is pretty much limitless. the folks behind the ALYT, LYT Inc., has taken it to crowdfunding platform Indiegogo, seeking for financial backing to make this device a reality. a pledge of at least $149 will secure yourself a ALYT with shipping as early as June 2014 – though, in order for that to happen, the campaign has to hit its set funding goal of $100,000.