Whether you are in the market for unique gadget accessories or just love all things aviation, I am sure you will love the USB Radial Engine Piston Charging Dock by Plane Pieces as much as we do. The product name pretty much says it all, doesn't it? But what you didn't know is that this particular piece actually hails from a 1940s WWII Jacobs R-755 (more commonly known as L-4) and the R-755 unit can be found across a wide range of aircraft in the era, including Avro Anson, Cessna AT-17, Grumman Ag Cat, Beechcraft Staggerwing, just to name a few.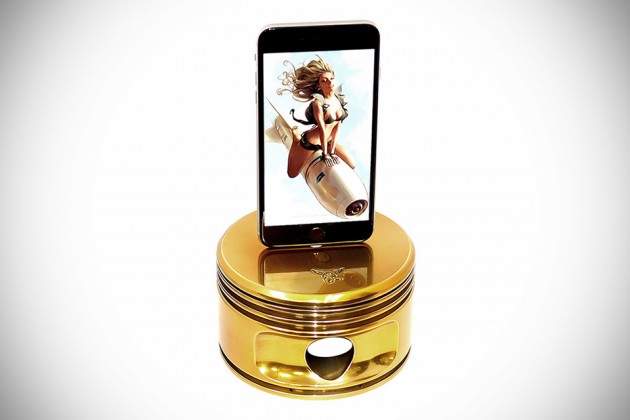 Though it is not clear which model of aircraft with that particular engine was the piston pulled from. The piston is blasted to achieve the alluring raw effect you see here and comes outfitted with an Apple Lightning connector. Limited to just 250 pieces, numbered and hand-engraved on the bottom, the USB Radial Engine Piston Charging Dock by Plane Pieces will fit iPhone 5, right up to iPhone 6 Plus. It will also suit iPod and Touch with Lightning port.
The stock dock will not fit device with case, but Plane Pieces is willing to accommodate; all you have to do is to let them know that you need the charger to be raised to fit your device with case. You can pick up the USB Radial Engine Piston Charging Dock over at Plane Pieces online store, priced at $165 and up, depending on your choice finish and color. There's one super dope version splashed in gold too. And also, there's a bunch of other aviation-related decorative stuff available for your taking too, including vintage, hard-to-find wooden propellers.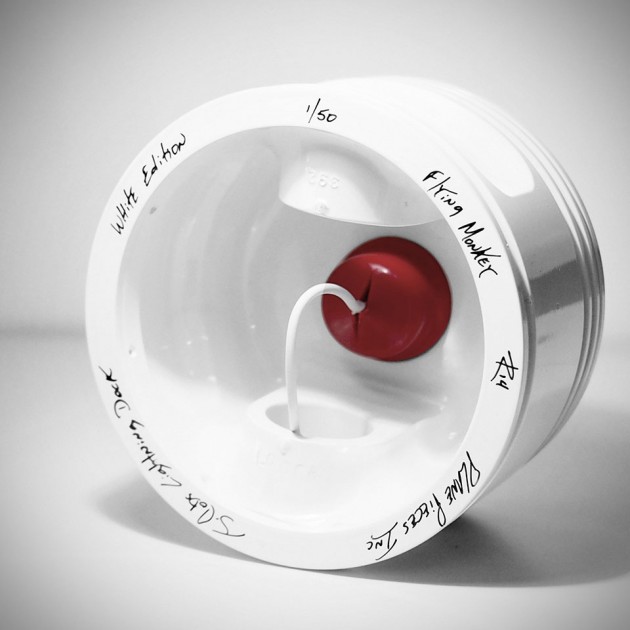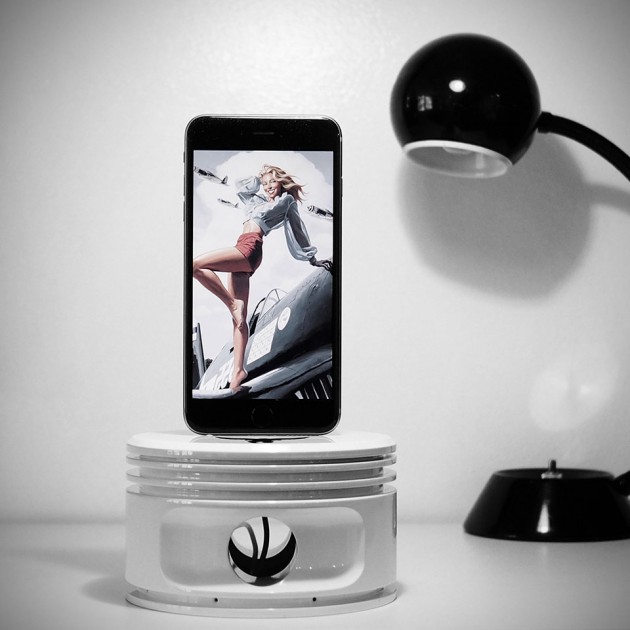 submitted via Facebook page.