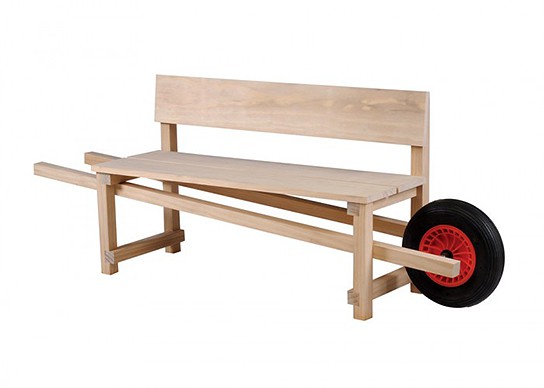 (image credit: Weltevree) Weltevree Wheelbench | €1,140.00 | www.weltevree.nl
there are bound to have a situation where extra benches are required for the overwhelming turn out at a sporting event and inevitably, more benches have to be added. surely, you can't leave the spectators sitting on the lawn, right? the weight of the benches would mean that at least two person are required to put them into position. the Wheelbench solves that wretch problem by giving it a wheelbarrow wheel and a pair of handle on the opposite end. the result is a quick deployment of the benches as and when you need it. simple solution for every bugging problem. life couldn't be more sweeter.
this preserved Accoya wood mobile bench doesn't come cheap, though. it will set you back at €1,140 (about US$1,583) and is available on Weltevree web store. it's going to be hard to justify the initial outlay for these benches, but i guess it all comes down to whether you prefer to pay for labor to deploy the benches or getting the easy-to-move solution. regardless, we like the simplicity of the design.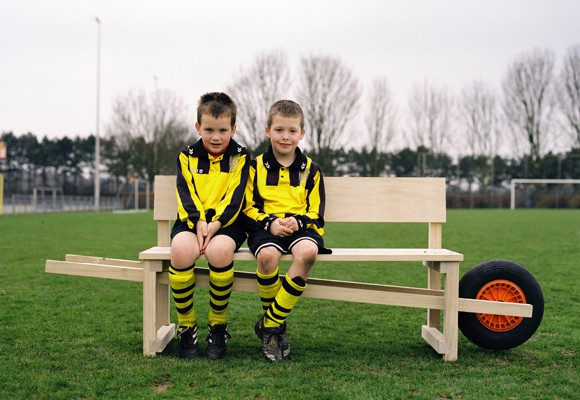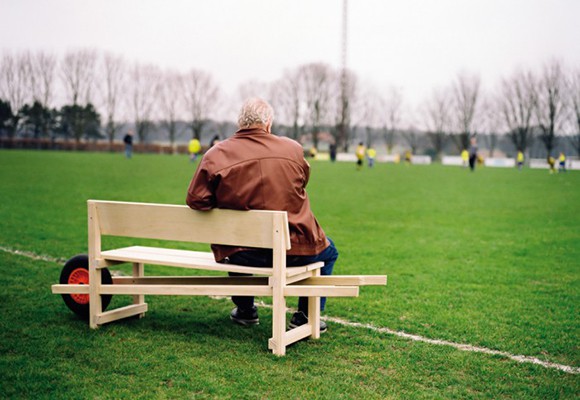 via Inhabitat