Honda Civic is among the longest running model in modern car history with the first model being introduced over 40 years ago. The more recent iteration with the cab-forward design itself is already a decade old and so it is not surprising that Japanese automaker thought it is high time to reimagine this iconic model again. The newly reimagined 10th generation Civic Concept, which is designed in the U.S., is radically different from its soon-to-be-replaced predecessor, boasting a longer hood and is longer (wheelbase-wise), lower and wider. Overall, it has an aggressive design which suggests sportiness, but at the same time, it looks kind of weird, especially the front end. It's like too many things are going on there. I guess it is a matter of getting use to it and we ought to because this is the design that's going to be used for the rest of the world too.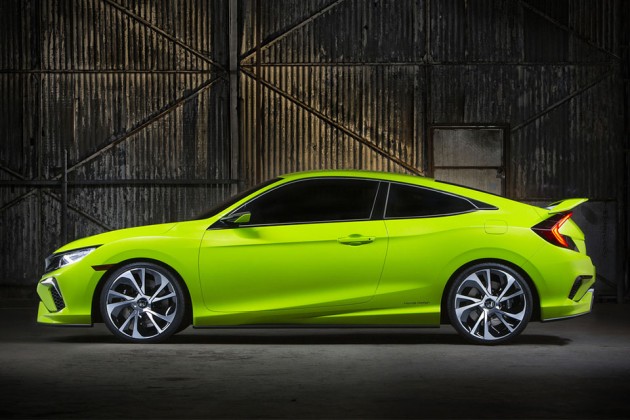 The U.S. market will be seeing the 10th generation Civic models sometime this fall, which will include the Civic Sedan, Coupe, and Si models. The 10th generation Civic will also mark the return of the much missed Civic hatchback and to the delight of power-hungry Civic fans, Type-R will also be part of the lineup. Among the engines that will be available is the new 1.5L VTEC Turbo engine with direct injection, while transmission will see two options: a short-shifting 6-speed manual gearbox and a new, "more sporty and efficient" CVT. Class-leading fuel economy and fun-to-drive ethos, which are key to modern Civics, will continue to be pursued in the new iteration, in addition to "near-luxury levels of cabin quietness and ride refinement."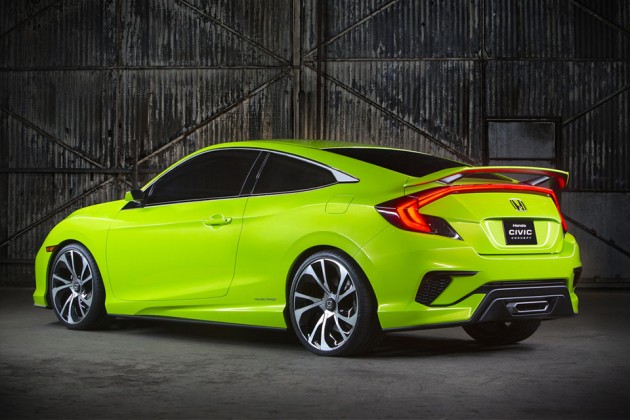 Aesthetically, the front end really screams for attention. It looks decisively bold with the 'sly' LED headlamps and an unusually deeply sculpted lower air intakes. The aggressive appearance continues to the side where pronounced fender arches are found, while a shorter overhang and a shorter rear deck, along with the low, wide stance, further reinforce the spirt of sportiness. As far as look is concern, it seems to have all the go-fast elements – now all that it need is some serious meat under the hood. And did we mention that the rear also gets a pretty snazzy (or crazy, depending on your taste) design in form of a wraparound taillight design with a lower section that has a hexagon exhaust tailpipe peeking out between the sculpted air outlets?
With the new Civic, safety will not be lacking as it will be packed with a advanced safety features including Lane Departure Warning, Forward Collision Warning, Multi-Angle Rearview Camera and more. You can catch the 10th Generation Honda Civic Concept at the New York International Auto Show, happening from April 3-12, 2015. So what do you folks think of the new Civic? Yay or nay? Continue forth to catch a few more look, courtesy of Honda North America.