there is the Jeep Wrangler and then there is the Jeep Wrangler Unlimited NightHawk, exclusively souped up by tuner Starwood Motors. one look and you know this is going to delight any serious off-roaders fan who demands both style and performance. the Wrangler is arguably the most desirable 4×4 money can buy, but it could look a little bland at times which does not quite do justice to its off-road capabilities. if that thought does strike you, then we think you might have look to the 2014 Jeep Wrangler Unlimited NightHawk. powered by a 3.5L V6 24-valve VVT engine bolted with a Ripped supercharger, plus several performance 'enhancers', the Jeep Wrangler Unlimited NightHawk is possibly the most powerful Wrangler money can buy without spending a single second in the workshop, which means the fun starts the moment you get the keys.
on top of its insane amount of standard equipment, it has a long list of Starwood modifications, both performance and cosmetics, including fit-for-ops Matte Magnesium Metallic paint job, luxurious cocoa Bugatti leather, Dirt Logic coil over, BDS steering stabilizer, Lifted fastback top, AEV heat reduction hood, metal cloak flat style fender flares, massive 22-inch American Force Burnout wheels wrapped in 37c13.5×22 Nitto Trail Grappler MT tires, Viper front and rear bumpers and more (like, really a lot more). seriously, if this doesn't catch off-roader fanatics' eyes, we don't know what will. i mean man, just look at this sweet ride. it looks like one bad-ass covert ops vehicle (military nuts, take note), which spells appeal in our books.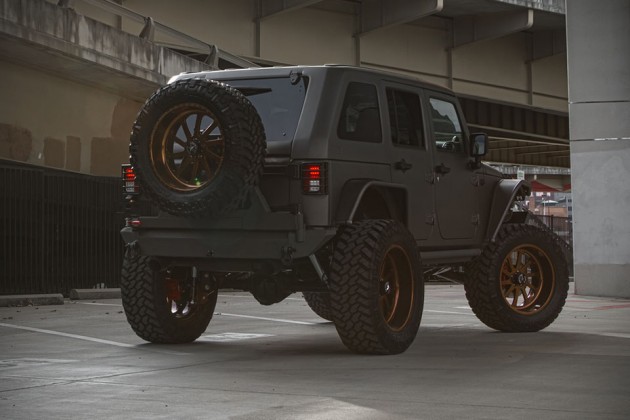 however, all this lusty-worthy upgrades do require you to be amongst the elite – financially that is, as one such ride would easily punch a $122,888 hole in your bank account. oh wait. i guess you won't have to, cos' it looks like this one is already spoken for. anyhow, if you love what you see, i am sure your wealth will be able to convince Starwood Motors to custom one for you, or you can choose from a list of vehicles the custom tuner has to offer.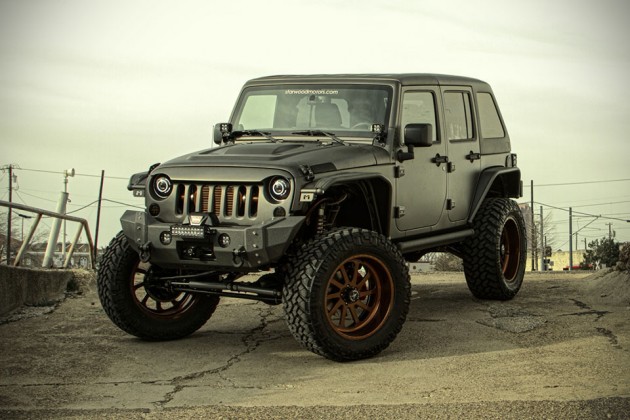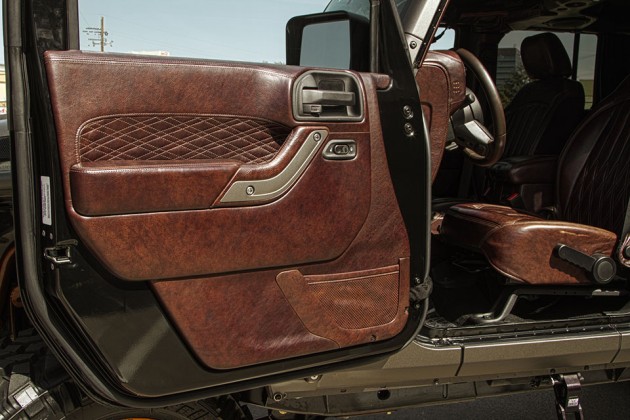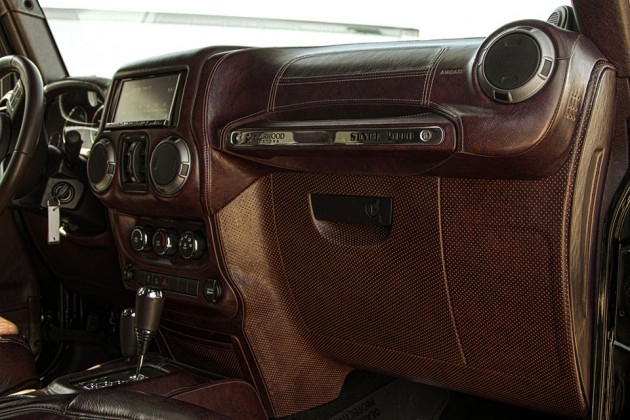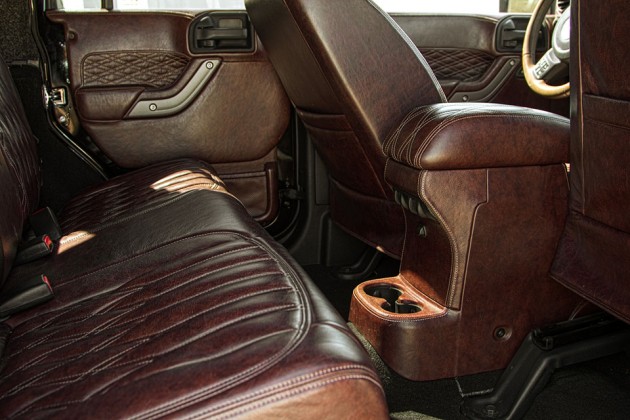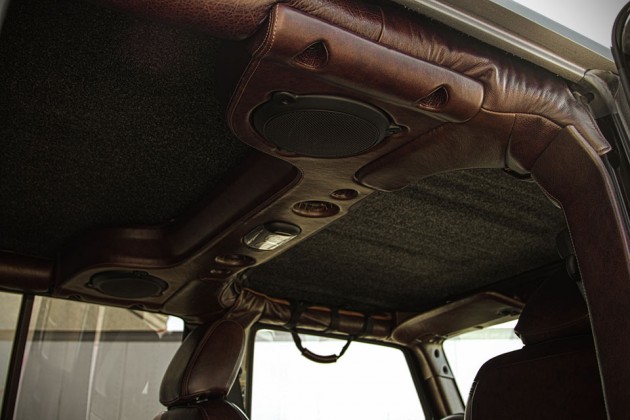 Starwood Motors via Bless This Stuff
images via Dupont Registry