Some brands are just not retention worthy. If history is any indication, among those brands is Maybach. With a history dating as far back as 1909 (which would make it over a century old if it had continued), the marque had seen turbulent time and though revived in 2002, it fell victim to poor sale which lead to Daimler pulling the plug in 2011 and ceasing its existence by 2013. Fast forward to November 2014, in a somewhere odd strategic move, auto giant Daimler, who probably felt the need to dabble in the ultra luxury automobile segment, announced that it will revive the defunct brand as Mercedes-Maybach and so they did.The new born under this new marquee, the 2015 Mercedes-Maybach S600 Luxury Sedan, was recently unveiled at the 2014 Los Angeles Auto Show, which to be honest, there is nothing exceedingly revolutionary in terms of design.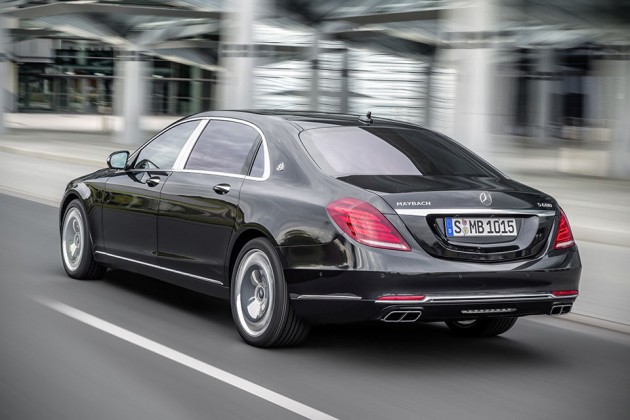 This Mercedes-Maybach ride still looks pretty much like the S-Class we have come to know and love, but that is to expected, cos' it is after all a S-Class. We do have to keep in mind that this is very much a marketing stunt, if we may call it, and in our eyes, it is basically, rebranding the S-Class and pushing it into the domain largely dominated by Rolls-Royce and Bentley Motors. Though so, there are still subtle hint of Maybach, but limited to branding on the trunk lid and on the C-pillars. Nothing to be overly concerned if Maybach isn't your cuppa. Its 6.0L V12 Biturbo engine, which produces 530 horsepower and 612 lb-ft (830 Nm) of torque, is mated to the latest 7G-TRONIC Plus automatic gearbox that could slingshot this luxury beast to 62 mph (100 km/h) in five seconds-flat and sending it one its way to a limited top speed of 155 mph (250 km/h). That's for the S600.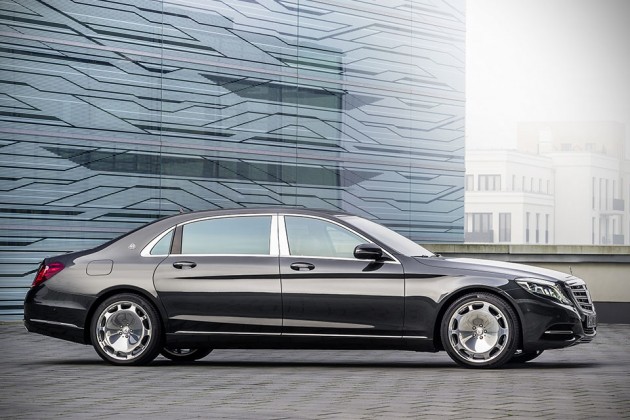 There is going to be an S500 too, pushed forth by a 4.7L V8 Biturbo unit that offers a slightly gentler 455 hp and 516 lb-ft (700 Nm) of torque and oddly (again), the S500 will get the new 9G-TRONIC, which Daimler says will be the world's first nine-speed automatic in the premium segment. Clearly, the performance is not jaw-dropping when pitted against the Rolls or Bentley, but I guess Mercedes had other things in mind and more specifically, luxury and real estate. The S600 is 5,453mm long and has a wheelbase that's a good 20cm longer, at 3,365mm, than the long wheelbase S-Class sedan, but the Mercedes-Maybach badged ride has a shorter rear doors to make space for the third side window for, presumably, the limousine feel.
A stretched form and significantly longer wheelbase means you will the most differences between this and the regular S-Class when inside, which now has additional leg and headroom, coupled with a pair of reclinable thrones. Additionally, befitting its uber luxurious pitch, the S-Class is touted as the world's quietest production sedan – thanks to special seals optimized the noise insulation and among many measures. The 2015 Mercedes-Maybach S600 Luxury Sedan is scheduled to roll into the market in February 2015. Price is, of course, to be announced.