By now, we should have conditioned ourselves to understand that MINI is a marque and not a direct reference to the brand's car sizes. It wasn't small like it was when it was reintroduced into the market by BMW. In fact, it has grew quite a bit since its rebirth and since then, it has spun a few even bigger machines, such as the Clubman. Speaking of Clubman, MINI has announced a new Clubman that's not only longer (in terms of wheelbase), but also drives on all four wheel. That's right. Clubman. All-wheel drive, or ALL4, as the marketing folks at MINI much prefer we refer it as. Some MINI fans may find it long overdue, but hey, it is better late than never, isn't it?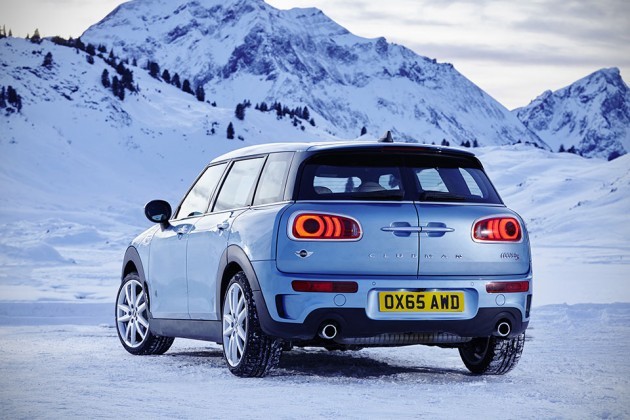 ALL4 is available in two models: the Cooper S Clubman and Cooper SD Clubman. The former is powered by a 4-pod, 2L MINI TwinPower Turbo Technology-equipped petrol unit that pumps out 192 horses and produce up to 221 lb-ft (up to 300 Nm with overboost) of torque. The SD variety, on the other hand, packs the diesel version of the 4-pod unit (MINI TwinPower Turbo Technology, of course), delivering 190 ponies with 295 lb-ft (400 Nm) of torque. The petrol version is offered 6-speed manual transmission with 8-speed Steptronic as an option, while the diesel comes standard with 8-speed Steptronic. Performance-wise, Cooper S Clubman ALL4 makes 0-62 in 7s (or 6.9s in automatic) and has a top speed of 140 mph (225 km/h). The Cooper SD Clubman ALL4 make the century sprint in 7.2s, before eventually topping out at 138 mph (222 km/h).
No word on when it will be hitting the dealers. Similarly, pricing has not been announced.