oh, have the dust for the first Nexus tablet settled? hmmm, no wonder we are seeing the 2nd generation Google Nexus 7 tablet surfacing and it is reportedly put up for pre-order on Best Buy already. already? yes. already. and the price? it is going for just $229.99. expect it to be running on the latest Android 4.3 Jelly Bean and a 1.5GHz Qualcomm Snapdragon S4 Pro processor with 2MB RAM. it is a 7″ tablet, so naturally it has a 7″ multitouch display with IPS technology boasting 1,920 x 1,200 resolution. other features include 16GB storage, non-expandable as you would have expected, Adreno 320 graphics, a 5MP rear-facing a 1.2MP front-facing cameras, Bluetooth 4.0, WiFi that supports up to wireless n, and the usual sensors including G-sensor, ambient light, gyroscope, e-compass, and proximity sensor. as far as physique is concerned, the tablet weighs in at 11.2 oz and is now 0.3″ thin. also on the pre-order shelf is the 32GB model, which is going for $269.99. so who's still waiting for the official words? another look after the break.
PS: so now the horses has spoken and you can learn more about the 2nd Generation Google Nexus 7 Tablet HERE. don't say we didn't tell you 🙂
UPDATE [December 10, 2013; 8:21PM PST] the 2nd Generation Google Nexus 7 Tablet is available in white (pictured below), but at the time of this update, it seems like it is only available in 32GB, going for $269.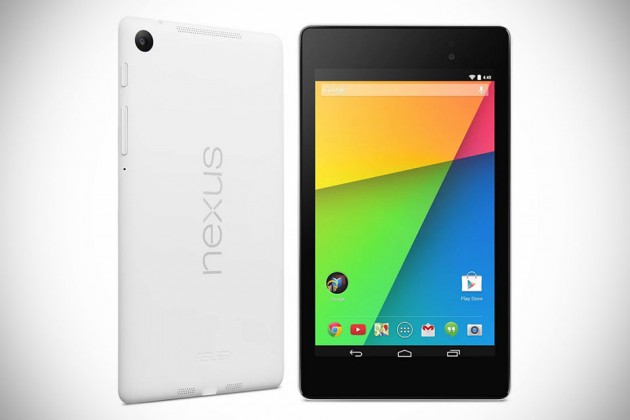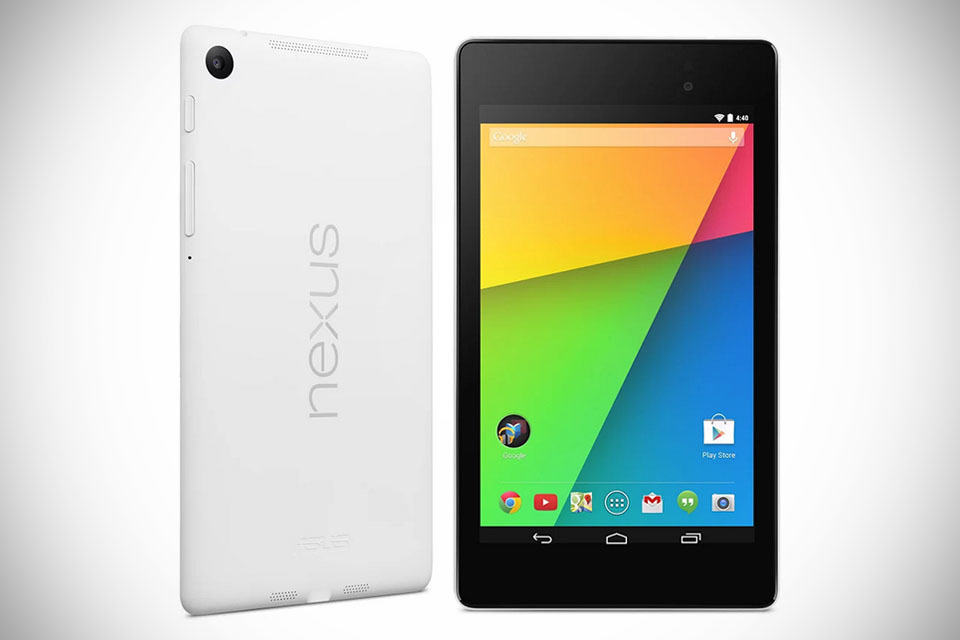 via Gizmodo