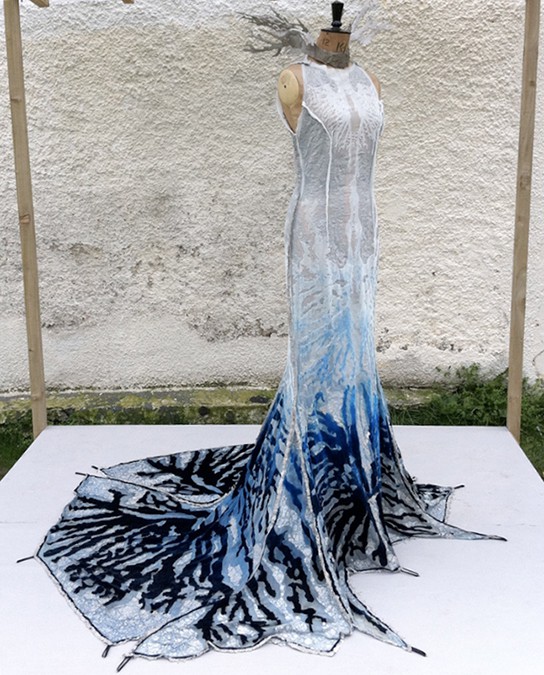 (image credit: Catalytic Clothing)
we have been talking about how to conserve energy, reduce pollutions and congestions etc. it's time to stop talking and get down to action. for ladies, here's an experimental dress, dubbed 'Herself', that can literally purify the air while wearing it. designed in an evening gown style, 'Herself' textiles are sprayed with a concrete mixture containing titanium oxide and when exposed to the sunlight, the textile will absorbs airborne pollutants such as nitrogen dioxide and carbon monoxide. apparently, if forty ladies donned in such dress in a 1-meter area is able to purify 2-meter of airspace. i don't seems to get it. how to fit forty person in a 1-meter area? perhaps, not all at the same time? silly me.
'Herself' is part of a bigger project called Catalytic Clothing, which is a collaborative project between University of Sheffield, London College of Fashion and University of Ulster. Catalytic Clothing attempts to explore how clothing and textiles might be use to purify the air around us. excellent idea, but we would need some men's clothing lines as well. as we men, also need an opportunity to clear the air around us.
via Discovery News