adidas Stan Smith has come a long way. From a tennis shoe named after former French tennis star Robert Haillet to Stan Smith filling the shoes after Haillet retires to a bona fide fashion kick that has had its fair share of collaborations. However, this upcoming collab, which was leaked last September, could be the single most important one yet.
The upcoming adidas Stan Smith "Homer Simpson" Sneakers is not just any collab with the world's most famous animated sitcom; it pays tribute to one of the greatest in the history of the Internet. Well, meme-wise, that is.
At a glance, the adidas Stan Smith "Homer Simpson" Sneakers look like any other Three Stripes Stan Smith kicks, especially with the white leather upper, cream white rubber midsole, green heel highlights, and the signature perforated stripes but upon closer observations, you find that the green is not leather; it is fleecy material with Homer in the center, partially sinking into it.
The design was inspired by the scene from Season 5 Episode 16 "Homer Loves Flanders" (first aired on March 1994) featuring Homer creeping backward into a hedge after Ned Flanders rejected his invitation to spend a day together. This scene later went on to become a viral meme sometime in the 2010s as an expression of a person's desire to get out of an awkward or embarrassing situation.
This scene has been faithfully recreated on the sneaker's heel tab, with an embroidered Homer partially consumed by the green fleecy material. The heel tab is the standout feature of this collaborative shoe even though it does have a couple of Homer's presence, including a glided Homer Simpson name on the side and the Stan Smith portrait on the tongue has been replaced with Homer.
The final touch, though not Homer-specific, is on the insole which, The Simpsons branding shares the label with adidas' logo.
The adidas Stan Smith "Homer Simpson" Sneakers will drop on August 18, 2023, for US$130.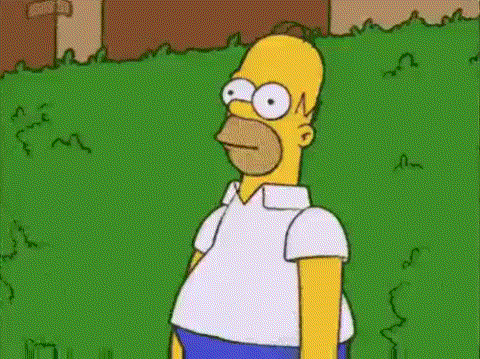 Images: adidas.
via GQ [UK].