Huston, we have a problem. It turns out that the beautiful Air Jordan 11 "Moon Landing", announced by Spain sneaker store Sivadescaizo, was a joke. Note: not a fraud or misrepresentation though. Those are different. Sivadescaizo is a reputable sneaker shop in Spain and had posted the said shoes on the store's website landing page, along with a countdown clock to its "official launch date" on December 28, 2015. Much to some fans' dismay, it turns out that December 28 is also known as "El Dia De Los Muertos Inocentes", which is essentially Spain's versions of April Fool's Day (wow, technically, Spanish gets to fool people twice a year!).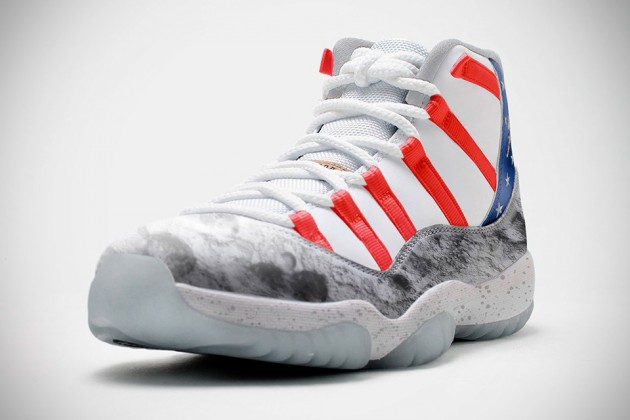 We almost fell for it when we first read about it. Not that we are particularly attracted to the kicks. Here's why: the red and white stripes, along with white stars against a blue background, on the upper is obviously a nod to the American flag, which to us, is a little overly patriotic. On the flip side, the stripes are too far apart which may draw flak from critics if it did really hit the shelves. Anyways, that won't be of a concern since it isn't real to begin with.
However, what had our attention is the moon surface-inspired graphics on the lower portion of the upper. Well, that part, we wish was real, but not just as graphics; it should be in 3D, you know, with relief for that wow factor. That will be super awesome. Back to reality, the Air Jordan 11 "Moon Landing" was meant to be a joke. We certainly hope no one took it too seriously and ended up with nothing but extreme disappointment.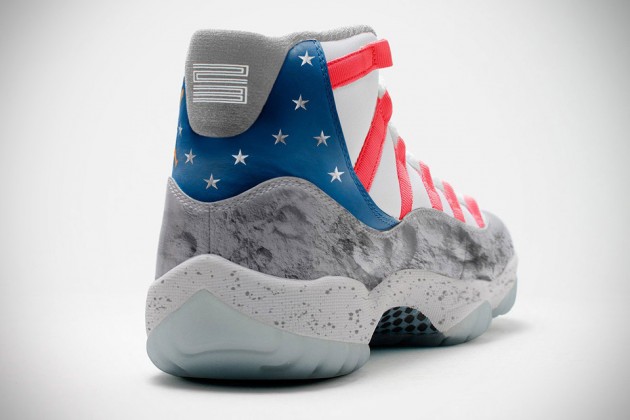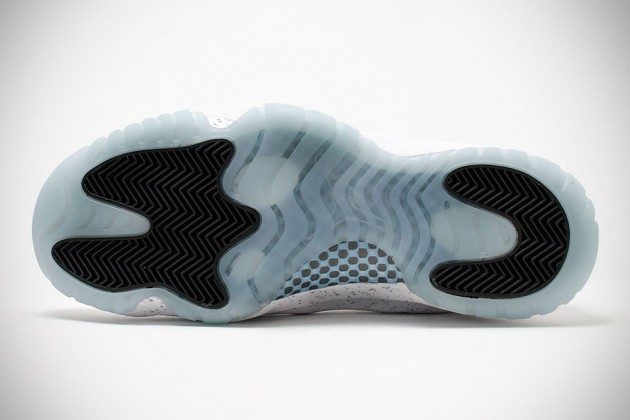 via Sneaker News