Touchscreen is the future, but if your computer, be it a laptop or desktop, isn't equipped with one, fret not cos' this USB-driven gadget from Sweden optical interactive sensing technology company Neonode, dubbed AirBar sensor with AIR technology, will turn any new or existing non-touch Windows or Chrome PCs into one with touch functionality. AirBar, as the name suggests, is a bar form device and is designed to be magnetically attached to the bottom of your PC's display and requires an available USB for it to work.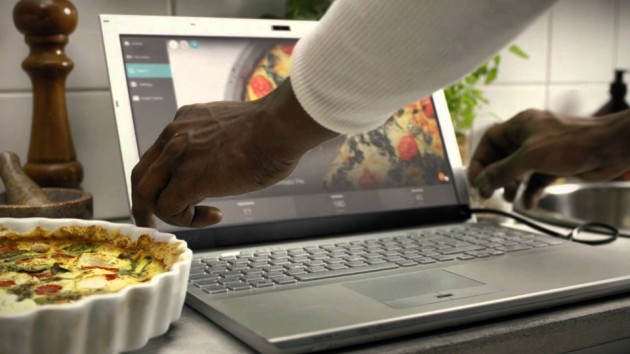 Once plugged in, it emits invisible light that captures your touch and gestures, thus allowing you to execute familiar touch gestures such as swiping, pinching, zooming and scrolling. As mentioned, AirBar works with laptop too, which means it can be use at home or office, or on-the-road when traveling. The touch transformation offered by AirBar is a little less picky then some stock touch displays, as it unfazed by gloves, or if you sport longer than usual fingernails. In fact, you can even use paintbrushes (dry one, of course) to draw on your PC's display like you would on papers.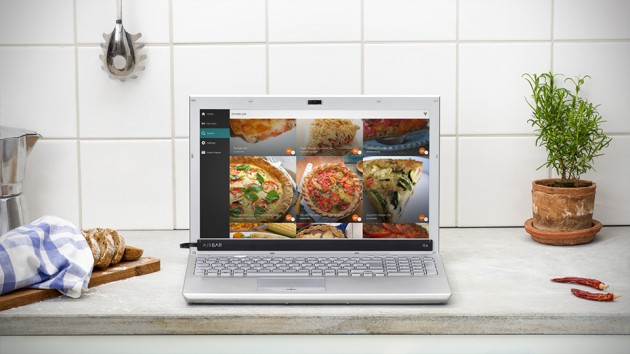 The best part is, it is essentially a "plug-and-touch" device that requires no installation of drivers and it certainly does not take a rocket scientist to install it, well, that's if plugging in a USB connector can be call installation at all.
Neonode will hitting up CES 2016, where the company will be demonstrating the AirBar from between January 6 and 8. If you can't wait, you can pre-order the 15.6-inch version of the AirBar from the outfit's website for an introductory price of $49.