Today's gaming laptops are pretty capable, but that's in the mobile sense, which means they are as good as they gets and hardly comparable to desktops. So chances are, hardcore gamers will have both a portable such as a gaming laptop for the road and a full blown gaming rig setup at home. However, that might change with the introduction of the Alienware Graphics Amplifier, well, that's only if you're planning to purchase the Alienware 13 gaming laptop, cos' this "graphic booster", which only works with a proprietary connector on the Alienware 13. Dell calls it having the best of both worlds by giving you the freedom of mobility and also offers you desktop graphics quality, thus solving your graphics woes (when you're at home, that is).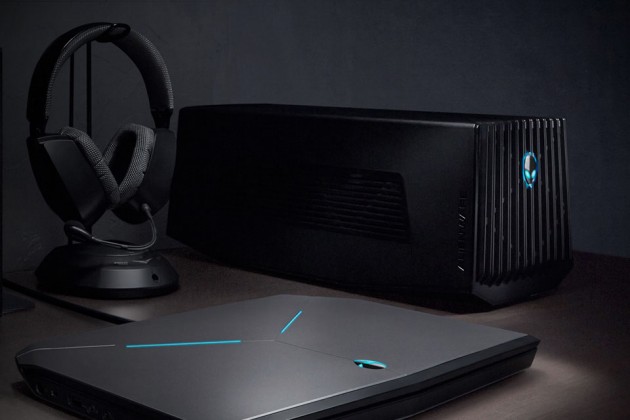 However, we have to reiterate that this Graphics Amplifier won't cure your insatiable appetite for graphics prowess while on-the-go, but it will ease the graphics crunch, so to speak, when you are gaming with an Alienware 13 at home. As you can see, that thing is pretty sizable and besides, it will need to draw juice from a wall outlet, as such this thing is definitely not for the road. The Alienware Graphics Amplifier is essentially a PCIe x4 slot wrapped in a beautiful enclosure. It comes complete with a 460W power supply unit and is designed to take in any single full-length, dual-width PCIe x 16 graphics card. The box is also equipped with four powered USB 3.0 ports so you can hook up a keyboard and mouse, or any USB-powered peripherals.
Basically, the idea is to turn your Alienware 13 into a gaming PC and enjoy the graphics prowess you have missed so dearly using a laptop. Understandably, It can never be a win-win situation, but it is probably the next best solution to buying a full size gaming PC for home use. The Alienware Graphics Amplifier is available online as an option with the purchase of the Alienware 13 starting at $289.99. As for the Alienware 13, it has a starting price of $999.