If gaming hardware is what you peddle, naturally you want to take the world's biggest gaming event to show of your rigs. That's what Alienware did. The Dell-owned gaming rig maker took this opportunity to roll out four new products at this year's E3 and also to mark the company's two decades in the business. The four products include the return of the Alienware Aurora, now VR-optimized, a new Alienware Alpha desktop, an updated Area-51 full-tower gaming PC, and the world's first gaming laptop, the Alienware 13. Alienware also jumped on the chance to show off their very own tether-free VR backpacks, which is apparently, the future of VR gaming.
Alienware Aurora Mid-tower Desktop


Leading the charge is the new Alienware Aurora, a mid-tower desktop that touts the latest NVIDIA GeForce graphics and overclocking potential. The rig is of course, ready for 4K gaming, or as Alienware proclaims, "even up to 12k gaming: with dual-graphics setup. The Aurora is driven by an Intel Core i3 processor up to Core i7 Extreme Edition while heavy graphics lifting comes in a choice of single or dual card configurations featuring NVIDIA GeForce GTX 950, AMD Radeon R9 370, or the current top of the food chain GeForce GTX 1080.
Other spec-sheet details include up to 32GB RAM (which in the case includes 16GB of overclocked Kingston Fury X, clocking in at 2,400MHz), 1TB 7,200RPM 6Gb/s storage – expandable further with the five available bays, Killer e2400 Gigabit Ethernet, Intel wireless and Bluetooth connectivity. The new Alienware Aurora will be available starting June 14, priced at $799 and up.
Alienware Alpha Compact Desktop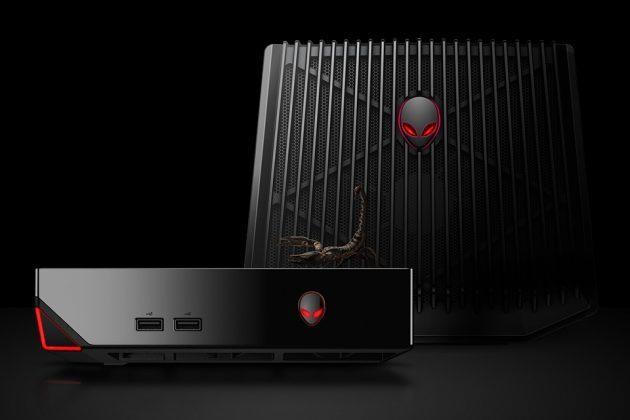 For the spacious conscious, Alienware has the Alpha compact desktop to offer. Stashed within Alpha's ultra-small form factor is a 6th-generation Intel Core processor – up to i7, 4GB DDR4 1600 MHz RAM – configurable up to 16GB DDR4 2133 MHz, a choice of AMD Radeon R9 M470X or NVIDIA GeForce GTX 960 for graphics, and up to 2TB of storage.
For those looking for more ophmm, you will be glad that this latest iteration of Alpha also supports Alienware Graphics Amplifier to enable 4K gaming, as well as VR. Similarly, the Alienware Alpha is expected to be available today, starting at $599.
Alienware Area-51 Full-tower Desktop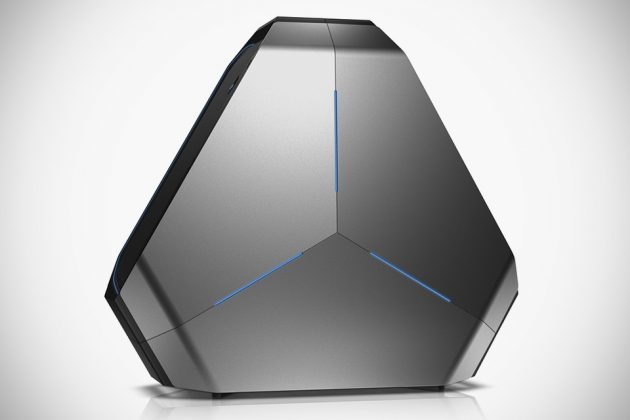 And then there's the huge, but super alien-ish Area-51 full-tower desktop. Bulled as the ultimate full-tower gaming desktop, the new Area-51 is powered by the new Intel Core i7 processors for X-Series platform with 6 cores of crunching power with the option to configure all the way up to 10 cores for those who demand nothing but the best. Naturally, it is offer in a choice of single, dual, or triple graphics card setup with a choice of NVIDIA GeForce or AMD Radeon graphics.
Other key details include 8GB dual-channel DDR4 2133 MHz RAM – configurable to an insane 64GB quad-channel DDR4 2400 MHz, and up to over 6TB of storage. Pricing for the new Alienware Area-51 starts at $1,699 when it becomes available on June 14, 2016.
Alienware 13 OLED Laptop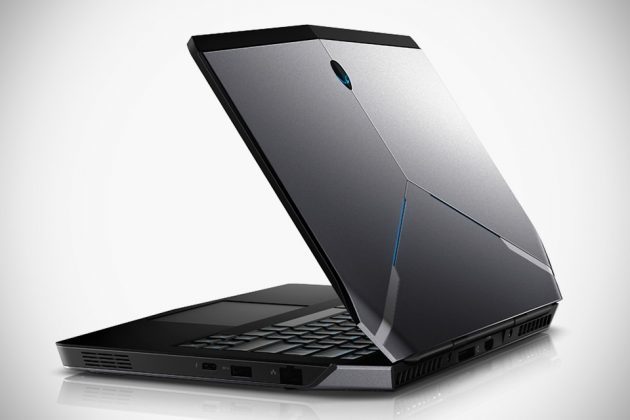 Finally, for the road warriors, there's the designed-with-Samsung Alienware 13 OLED. Powering this new portable is the 6th-generation Intel Core i5 and i7 processors, backed by up to 16GB of dual-channel memory. Graphics for the Alienware 13 include a choice of NVIDIA GeForce GTX 960M with 2GB VRAM, up to GeForce GTX 965M with 4GB of video memory.
Other highlights include up to 128GB mSATA SSD and 512GB PCIe SSD, a new OLED QHD touchscreen display with self-lighting pixels, Killer Networking Ethernet, wireless connectivity and compatibility with Alienware Graphics Amplifier. The Alienware 13 OLED is expected to retail for $1,299 and up when it becomes available today.
Alienware VR Backpack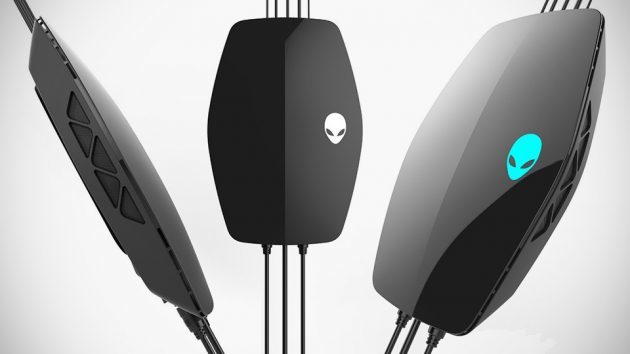 Alienware didn't exactly market its VR backpack, but it did show off an Alienware Alpha-powered model developed by Zero Latency, as well as a concept design, developed in collaboration with AMD. Little is known about the VR backpack for non-show visitors like us, but we do know that it will get the ultra-efficient, high-performance Radeon RX Series graphics.