The truth is, Captain America aka Steve Rogers is not any different from Tony Stark. While Tony Stark propels himself to superhero status with advanced exoskeleton suits, our dear patriotic Captain was no more than a scrawny kid who got pumped with experimental super solider serum that turns him into a person with superhuman strength. So in a way, he's like Tony: a cheat. The only difference is, he can't simply shed his 'suit'. Anywho, that's sci-fi fantasy and all fitness nuts know that there's no super soldier serum, nor are there any shortcut to bulging muscles and super strength. It takes hard work, but as consolation, you can at least work your way, in a traditional manner, with the soon-to-be-released Hero Elite Series Captain America Barbell Plates by fitness equipment maker, Onnit Labs (officially, 'The Onnit/Marvel Hero Elite Series of Fitness Equipment').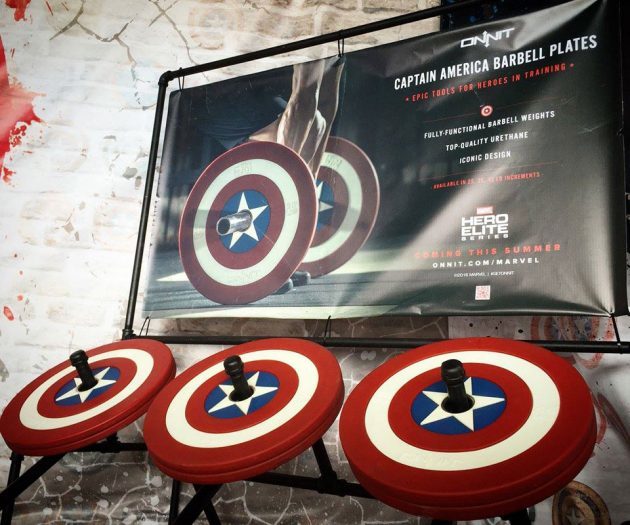 Cap won't be needing these steel plates, but for everyone else, these plates are the only way to go. Decorated in the iconic Captain America classic emblem to serve as an inspiration and available in incremental weights of 25, 35 and 45, the Hero Elite Series is expected to be launched this Summer, though at what price, it is still unclear. A look at Onnit Labs' website also reveal that Iron Man is part of the Hero Elite Series, but it is not known if it will be the same steel chunks in Iron Man's hot rod red and gold colorway or something entirely different. Unfortunately, it appears there's no Black Widow or Hulk-themed fitness equipment is in the plan.
Photos via Onnit Labs.
via Nerd Approved