In case you're wondering about the post title… no, we didn't make it up. The fact that the new Amazon Fire TV Stick's press text kicks off with a statement like "powerful hardware – dual-core processor, 2x the memory of Chromecast…" and makes reference to having 32x more storage than the Roku Streaming Stick, it is pretty clear where this stick-style streaming media player has its sight set on. But it takes a step up the game with a few other features, including Fire TV's user interface and comes supplied with a remote control to facilitate ease of navigation. However, if black plastic remote is not your kind of thing, a free mobile app, supporting voice search, will also allow the use of your trusty smartphone to wield control over this little guy.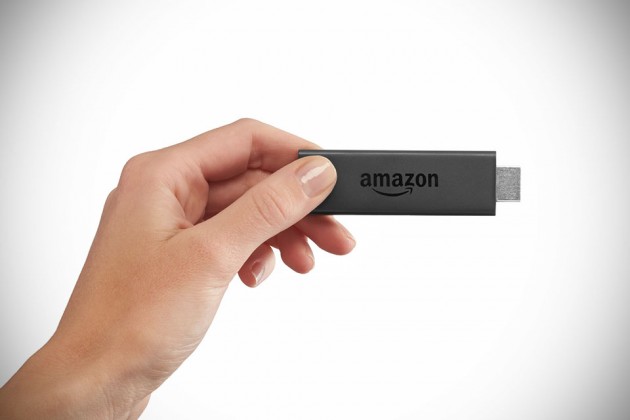 Under the hood, you will also find a healthy spec-sheet with features like 1GB of RAM, 8GB of storage, dual-band, dual-antenna (MIMO) WiFi, 1080p HD video, Dolby Digital Plus surround sound, and of course, access to an unimaginable number of video and music services that would ensure you never step away from your couch ever again. Additionally, you will be able to rent or purchase over 200,000 movies and TV shows from Amazon Instant Video and enjoy features found on the Fire TV and Fire tablets like X-Ray for movies and TV shows, X-Ray for music, instant steaming with ASAP and more. Basically, you are looking at the Fire TV in the size no bigger than a pack of gum and at a very competitive price point of $39 a pop.
On paper, the Amazon Fire TV Stick streaming media player sure sounds capable, but will it be enough to give Chromecast and Roku a run for their money? I guess only time will tell, just like it did for the Amazon Fire Phone. Amazon Fire TV Stick will be available starting November 19, but if you can't hardly wait, you can pre-order yours today.