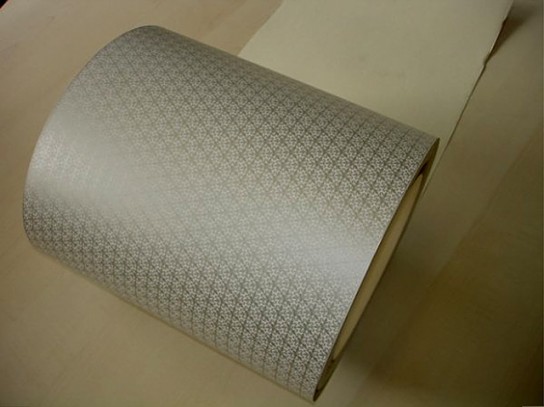 (photos: via DVICE) Anti-WiFi Wallpaper | US$tba
are you paranoid about scheming neighbors who will take every chance to freeload on your WiFi even if you already password protected it? well, good news for you paranoia folks, researchers at the institut polytechnique Grenoble INP and the Centre Technique du Papier have created a wallpaper that when installed in your room or home, prevents your WiFi signal from getting out. thus, preventing your neighbors from sapping off your already pathetically slow Internet. this wallpaper is coated with silver crystals that are arranged in a manner to allow it to block certain wireless frequencies, thereby keeping your precious WiFi signal from getting out of your room or house. we don't suppose anyone would leave their home network un-password protected, so the wallpaper here will serve as another layer of security to your home WiFi network. however, total containment of your WiFi is theoretical (at least for now), unless you dwell in a house that resembles a windowless solitary cell because those beautiful French windows of yours would definitely be the leakage points. plus, you would have to wallpaper your ceiling and if you are staying in an apartment, your floor too, have to be wallpapered. though, the good news is, they are working on a transparent, ultra-thin version. as for its aesthetic, the current version allows for painting over in case the snowflake-like pattern is not your cup of Earl Grey. expect to see this WiFi-blocking wallpaper in the market sometime next year.
PS: does it mean there will be no more surfing the Internet while you are chilling out in your backyard?
via DVICE