Chopper-like bicycles have been around for ages, perhaps, born out as an alternative for the real deal. Whatever was the case, one thing for sure is, Ono Bike is going to change how you look at a chopper, be it a motorcycle or a bicycle, with its first wildly radical e-bike called Archont Electro. Stretching to nearly 3 meter long, Archont sports the familiar chopper easy ride silhouette, but that's where the similarity ends. The bike is built around a tubular frame, smooth flowing and appropriately curved to achieve a minimal, skeletal look.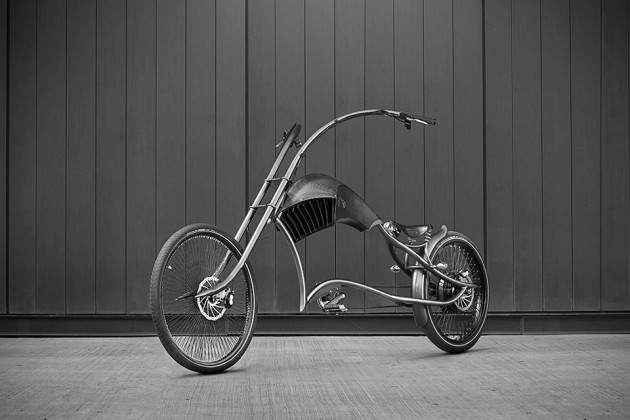 It is push forth by a powerful rear hub-mounted 7kW motor, juiced by a 72V 20Ah lithium ferro-phosphate, or a 74V 23Ah lithium-ion battery stored inside a locked carbon fiber casing, located at where the fuel tank might be if it were a proper chopper. Being an electric bike, it naturally sports a set of pedals for manual cruising, if you so choose, aided by a 4-speed plus reverse manual shifter provided by Shimano Saint. However, if you prefer the real wind-in-face experience, its 7kW motor is more than capable of taking you to an exhilarating top speed of 50 miles an hours (80 km/h) for up to a range of 60 miles (99 km).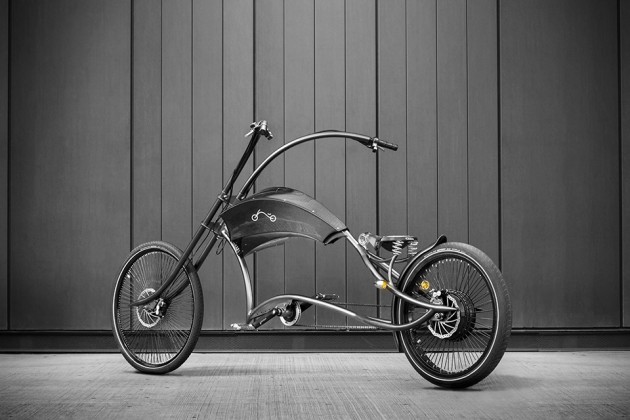 Other worthy mentions include obligatory regenerative braking, cruise control, speed limiter, Brooks saddle, and a set of Schwalbe Big Apple wheels (108 spokes, 28" front and 72 spokes 26" rear). The Archont Electro Electric Bike by Ono Bikes is now open for pre-order. As for the price, you will have to touch base with the Ono Bike team to find out more.