If you are in the market for a cheap and reasonable spec'ed smartphone, then you may want check out ARCHOS latest addition, ARCHOS 50d Oxygen. Presented as a ultra-slim and lightweight unit, 50d Oxygen is the latest in the Oxygen series powered by MediaTek MTK6743 octacore chip and sporting an ARM T720 MP3 GPU. RAM comes in at a decent 2GB, while storage is handled by 32GB flash memory, backed by microSD card support. ARCHOS does not take fancy paths like major handset makers and so, microSD card will be a staple for many years to come.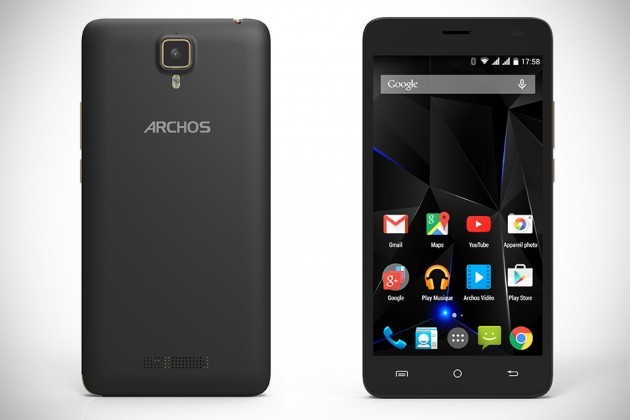 Besides, microSD card allows the device to be used as a dual SIM card smartphone, which will come in handy if you travel often. Also in the spec sheet is a 5" IPS 1080p display touting 440.51ppi, a 13MP autofocus camera with LED flash, a 5MP front-facing camera, 4G LTE radios, Bluetooth 4.0 'Smart Ready' technology, WiFi with WiFi Direct support, GPS, and a lithium-ion battery rated at 2,100 mAh. All these for just $149.99 when it hits the market this May.
Unfortunately, on the OS aspect, you will be licking the delicious Marshmallow; instead it will still be on Lollipop at launch. If you happen to be in around Barcelona next week, you can pop by ARCHOS booth at Mobile World Congress to catch the handset in person (Hall #1, Booth #1G29).