In 2000, then-IndyCar driver Sam Schmidt had crash during an IndyCar practice lap that left him paralyzed from the neck down. Sixteen years on, notwithstanding his quadriplegic status, Sam not only races but he managed to conquer the bottom half of the famous Pikes Peak Race – thanks to a specially outfitted car. The car Sam's piloted was a 2016 Corvette Z06 Stingray, dubbed SAM (short for semi-autonomous motorcar), modified to be steered using only Sam's head. A high-tech headset equipped with sensors worn by Sam is connected to IR cameras mounted on the dashboard to detect the head-tilt motions which will enable the car steer according, while a sip-and-puff device enables Sam to accelerate and brake by breathing into it.
Pikes Peak, as it is, is a huge challenge for any regular race car driver and thus, what Sam has achieved was an awe-inspiring feat. Sam commented, "the SAM project is a great example of what can happen when the right people collaborate to push the boundaries of what's possible with technology." In all, Sam raced over 12 miles, climbed to an altitude of 4,725 feet and tackling numerous twists and hairpin turns in the process. Robby Unser, who was a nine-time Pikes Peak class winner and four-time King of the Mountain, joined Sam Schmidt as the copilot, ready to take over the car's control just in case the situation arises.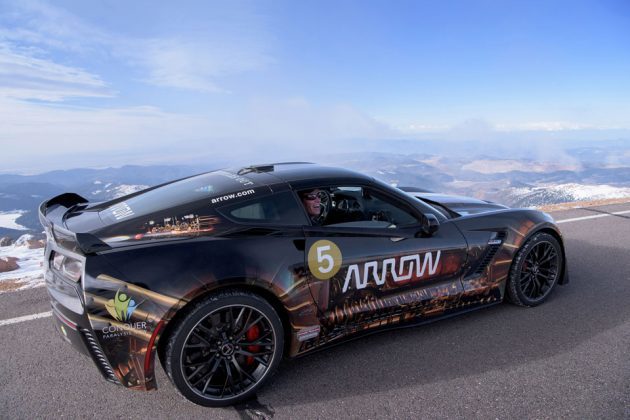 Prior to Pikes Peak, Sam, also with Unser by his side, managed 152 miles an hour over at Indianapolis Motor Speedway during qualifying laps for the 100th running of the Indianapolis 500. Pikes Peak aside, the ultimate goal of SAM car is to leverage on what technology has to offer to enable disabled person to experience driving again. Speaking of which, Arrow said the software and technology employed in SAM are open to developers and engineers to further developed to enable independent living the disabled.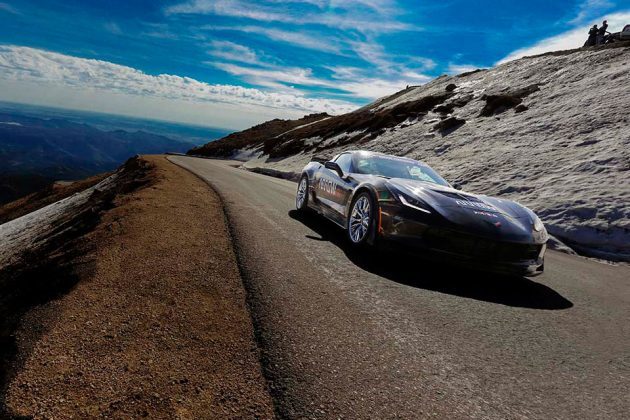 The take away here is not just the wonder of technology, but Sam is himself an inspiration. He did not let his quadriplegic status stopped him from living a life; instead he started Schmidt Peterson Motorsports, which went on to win many Indy Lights titles and Sam also founded a non-profit organization Conquer Paralysis Now that works to seek a cure for paralysis and spinal cord injuries. Sam is truly an inspiration and a model example of never-give-up altitude.
All images courtesy of Arrow Electronics.