To experience Virtual Reality, you will required a VR headset that either works with your smartphone or hooked up to a PC. The latter can be deal breaker as wire can and will get in your way, preventing a true immersive experience and so for now, it seems like smartphone-based VR is a better bet, albeit with some limitations like interruptions by texts, emails and calls, which will no doubt bring you back to reality in no time. However, a UK-based tech company is determined to make your VR experience a tether-free one and one without interruptions, and the device that will do the job is called AuraVisor Virtual Reality Head Mounted Computer.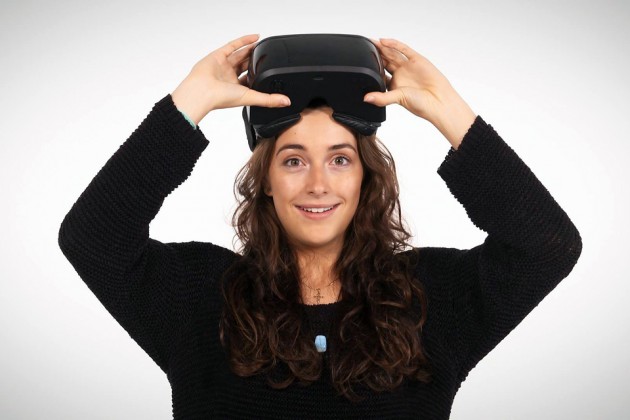 As the product name suggests, AuraVisor itself is a computer, which means there will be no cable to hold you back or trip you over and you can keep your smartphone (and its pesky notifications) in your pocket – though we'd leave it in the drawer instead, you know, for a true disturbance-free VR enjoyment. Just saying… Control of the computer is via the built-in physical buttons, which include a 4-way directional rocker with select button, volume control, as well as menu, back and power buttons. The device is built-on Android OS and features an app store, linked to Google Play, which means, you will be open to growing numbers of VR apps, games and movies for your VR fix, or you could add your own contents (such as 360-degree movie you made) via microSD card.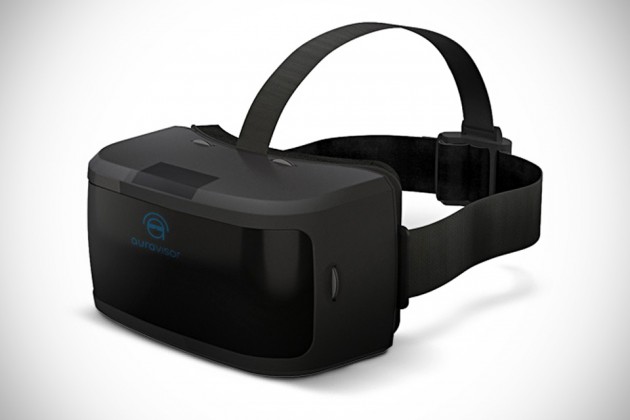 Other key features you can expect include a 5-inch FHD display, a quadcore processor, WiFi and Bluetooth connectivity, adjustable focus, adjustable optical lenses, built-in lithium-ion battery, Unity Engine support, audio out, HDMI port, and of course, the VR headset requisite head-tracking motion. While the prospect of a standalone computer as a VR headset is very enticing, the real sweeteners here are the promised of VR experience within minutes of unboxing (don't we all hate setting up?) – thanks to the preinstalled contents, and price.
The AuraVisor VR Head Mounted Computer can be acquired for as low as £155 (about US$234), which includes the headset, a game controller and a 16GB microSD card to boot. However, there's a catch here: this price is only available on Kickstarter, where it has only 4 hours left on the clock for this campaign. So, if you want to secure one for May 2016 delivery, you will have to act on it real quick.