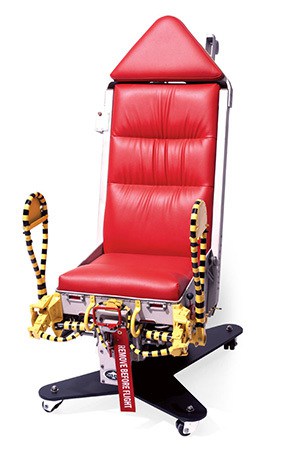 (photo source: motoart.com)
a perfect work of art for aviation-fans or any aviator. Motoart is a company that specialized in converting aircraft parts into sculptures and working furnitures. whether you are a serious aviator fan, aviator or just want to stand out from the masses, this would be the choice for furniture. i am certain that this will be a conversation piece in a party. featured here, is one of the many custom furniture by Motoart, a office chair customed out of a B52 Stratofortress. each chair comes with the original, intact ejection pin, complete with "remove before flight" warning tag. and no, you can't eject yourself out of a boring board meeting, if that's what you were thinking. as for pricing, you got to contact Motoart via their enquiry form.
visit Motoart website.