Looking straight out of the alien's den, the Bang & Olufsen BeoLab 90 is a show of the Danish audio equipment maker's audio and design prowess. Sporting a 360-degree design crafted with 65 kg (143 lbs) worth of aluminum, each unit boasts an insane 18 state-of-the-art Scan-Speak loudspeaker drivers (7 tweeters, 7 mid-range drivers and 4 woofers) bolstered by no less than 18 custom designed amplifiers and duo DSP, which gives yield to an astounding, roof-shattering 8,200 watts to deliver "clarity, range and a sound staging that's second-to-none."
This unique 360-degree design with no apparent front, together with B&O's Active Room Compensation technology, allows you the freedom of placement of the speaker anywhere in the room without altering your music enjoyment and when need the sound to be directed to where you and/or your friends are, you Beam Direction Control enables you to "steer" the sound towards the intended location. This level of control is granted to you through the remote or by using the companion app, and can be pre-programmed and the presets saved for later use.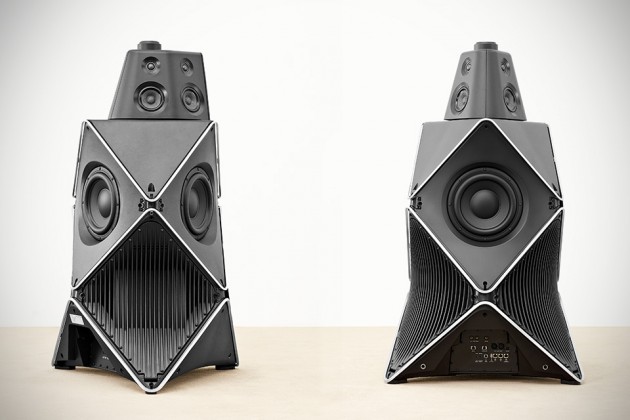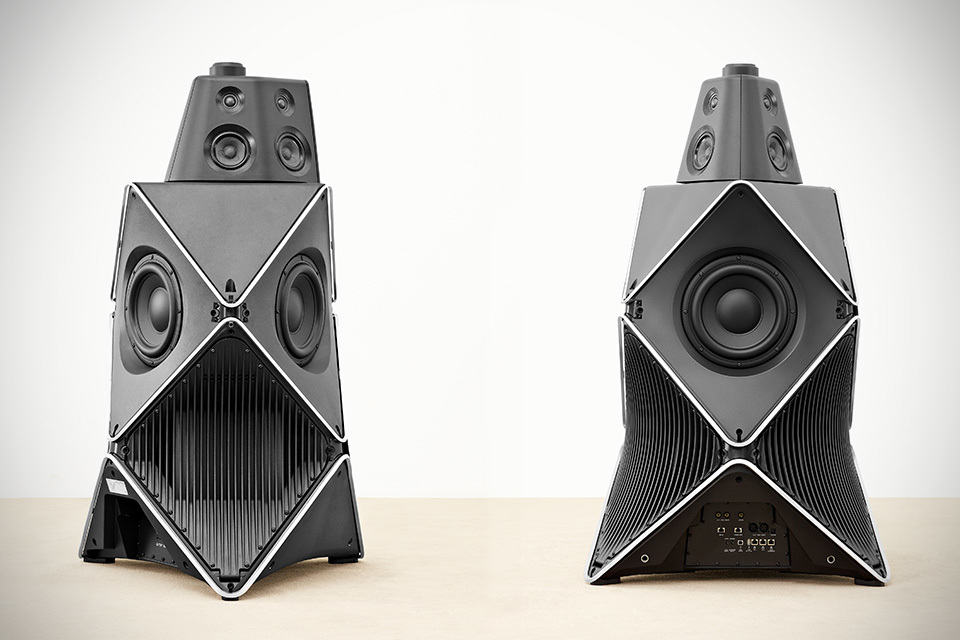 The presets can also be automatically pulled by your B&O television, or triggered by devices connected to BeoLab 90's myriad of inputs. Speaking of inputs, it has three major types: analog (Power Link, RCA, full-balanced XLR), digital (USB audio, S/P-DIF, TOSLNK, Digital Power Link), and wireless (Wireless Power Link) and WiSA). What Bang & Olufsen's ambitious speaker has to offer is as impressive as it is astounding, and the same applies to its sticker, which the Struer firm is asking for $38,995 per unit, or $77,990 for a pair.