You know how it is with chronograph watches. They are often complicated, if not cluttered. Then again, it is hard to imagine a chrono that's not so, well, until now. Meet the Meshable Chrono by Meshable Watches, a second effort my German watchmaker Meshable Watches that, at a glance, looks like a minimal watch. However, on a second look, it is in fact a chronograph watch, albeit with only one sub-dial. To be fair, we did not see the watch in person, but the product images are enough to capture our attention. It has a clean, minimalistic design that looks both manly and feminine at the same time. It's hard to take our eyes of it, really. It is just so… elegant.
Created by duo Mina and Nemo (no relation to Jules Verne's 20,000 Leagues Under the Sea, btw), Meshable Chrono, as it is called, features a 39 x 10.7mm PVD coated 316L stainless steel case and is powered by Seiko VK61A MechaQuartz "Hybrid" movement that offers accuracy of quartz movement with the feel of a mechanical chronograph. Speaking of chronograph, its hand sweeps smoothly 5 beats per second and has a fly-back chrono reset, just like any good chrono does.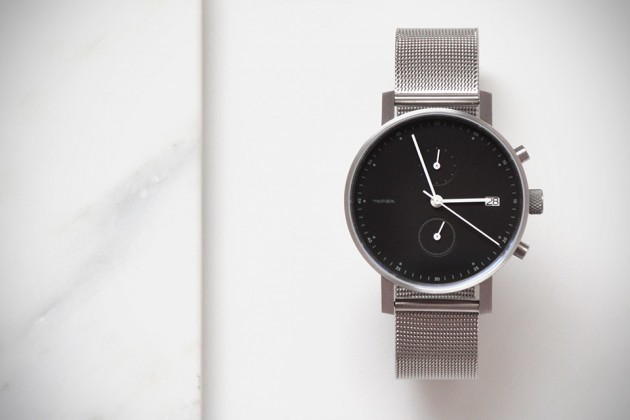 Other worthy mentions include an anti-reflection, scratch-resistant coated sapphire crystal, PVD coated 316L stainless steel caseback, 18mm strap/band with "easy change pin" mechanism and 5 ATM (50 meters or 164 feet) water resistant. Each pair of Meshable Chrono comes standard with two watch band: a PVD coated 18mm milanese mesh band and a 18mm genuine leather band, packed into an equally minimal but no less classy black box.
Available in a choice of finishes: black, rose, and silver, the Meshable Chrono by Meshable Watches can be obtained through Kickstarter as a pre-order for €139-€159 (about US$156-US$179). Delivery is expected to happen sometime in February 2016, but that's only if the campaign makes the funding goal it has set. Then again, it shouldn't have any issue with funding cos' just two days into the campaign, it is already 70 percent funded.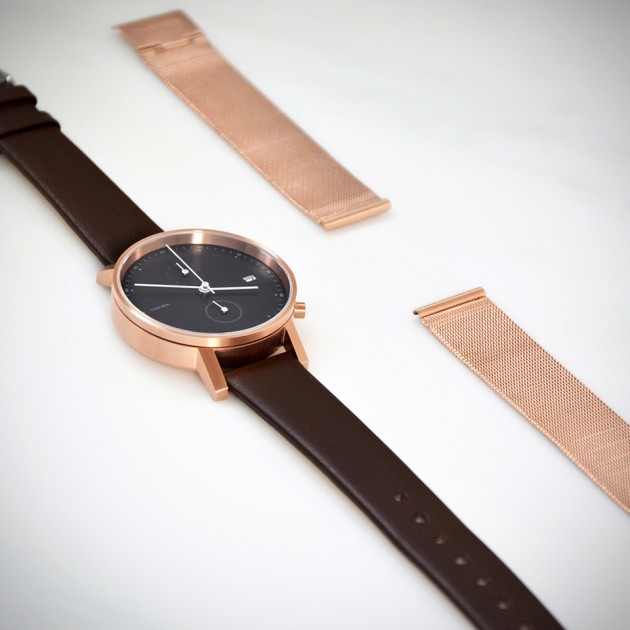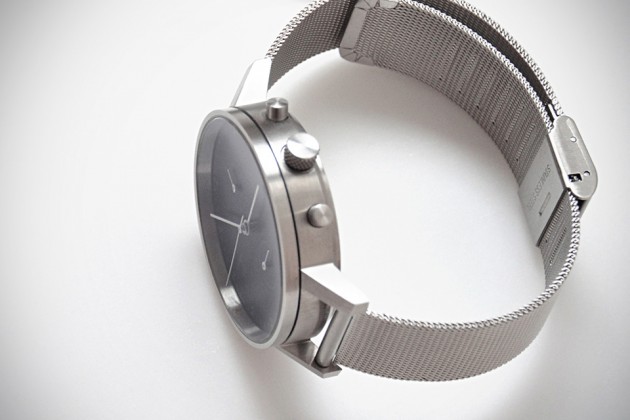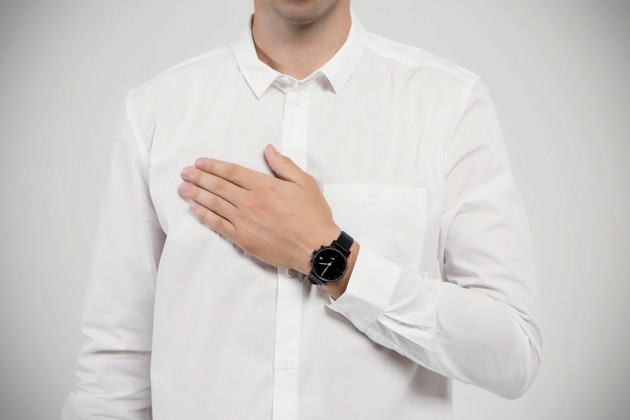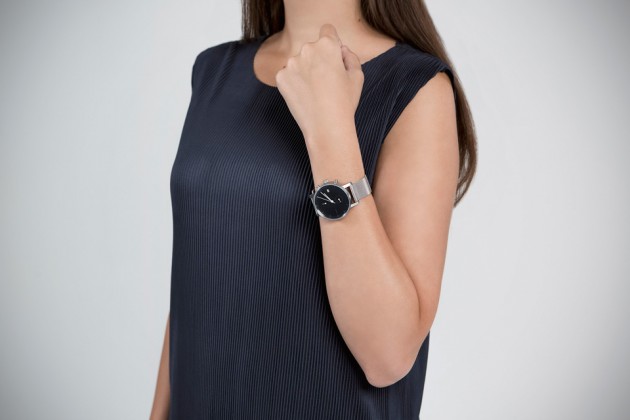 submitted via TIP US page.