television has come a long way and though countless advanced tech has been introduced over the years, allowing it to pump out millions of colors and pixels, it is still a relatively cold piece of tech that sits statically in your living. there is not much of emotion or interaction to talk about cos' after all, a piece of hardware. however, with the BeoVision Avant, Danish high-end audio/visual product maker wants to change that – it literally wants the TV to move. but first, visual treat is addressed by a glorious 55-inch Ultra High-Definition display with edge-type LED panel and 1.5 local backlight dimming, while boasting 100Hz/120Hz refresh rate and B&O's VisionClear picture technology. the display is treated to high-grade anti-reflection coatings on both sides that is said to reduce reflections by 98%. additionally, a pair of sensors are employed to analyze the ambient light, allowing its Chromatic Room Adaptation feature to adjust the screen to compensate for the room's color tones so that you can get the best 4K visual experience regardless of the lighting conditions.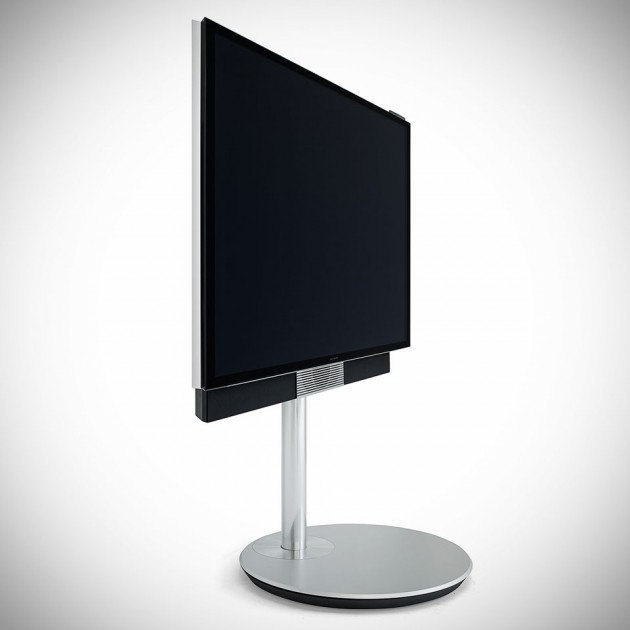 being a high-end audio equipment maker, it is only natural to incorporate top-notch audio system into the TV and this is the part where it gets interesting. you won't see the sound panel when the TV is switched off, but upon turning it on, the sound panel slides out from beneath the TV and unfolds to nearly the length of the TV. this sound panel is home to seven speakers, each driven by its own dedicated amplifier, including a trio of 2″ midrange drivers, three 3/4″ tweeter and a 4″ center bass driver, bolstered by a 6.5″ bass driver, which can be found on the TV itself. the sound panel is just part of the whole movement thing B&O is touting. the main event is the TV's ability to literally move; rotating towards your direction and away from the wall, and when you are done, it retreats back. the concept is to let the BeoVision becomes part of the background and only take center stage when you are using it. granted, it won't retreat into the wall, but still, it allows you the option of not conforming your furniture layout to the television set.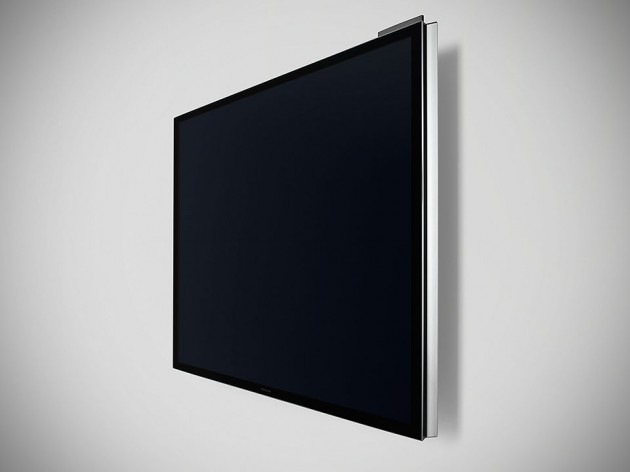 however, this movement is not without a price and when we said that, it basically means that motorized stand or wall mount is an option on top of the television set's asking price of $7,995. if you want the fancy motorized stuff, you are looking at an additional $895 or more. other goodies expected include an integrated digital 7.1 surround sound module, built-in WiFi, six HDMI ports and support for WiSA which allows up to eight BeoLab speakers to connected wirelessly, in addition to the wired speakers. the Bang & Olufsen BeoVision Avant 55″ is available starting today exclusively at Bang & Olufsen stores.