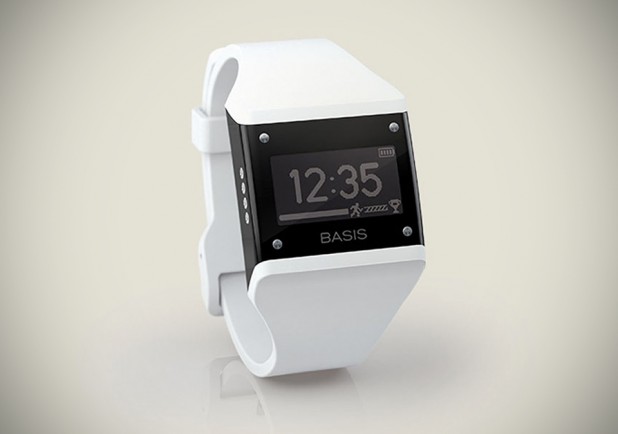 Basis Health Tracker | US$199.00 | www.mybasis.com
for most people, the thought of getting in shape only struck them when holiday season is approaching (for some, that's after) and when that happens, it is the time of the year where getting-back-in-shape program begins. this process is usually a long arduous journey only to be destroyed by the next holiday season. anyway, instead of jotting down the progress notes in your trusty Moleskine notebook and (probably) never to be reference back again, you could enlist the help of the wrist watch like Basis Health Tracker. this little guy is packed with sensors, 3-axis accelerometer and advanced technologies to monitor your heart rate patterns, movements, sweat levels and heat dissipation, sending them to a secure cloud-based service where the data will be crunched and in return, Basis will let you in how to improve your habits based on the goals you have set. it is like a personal healthcare professional cum exercise discipline master rolled into one and onto your wrist.
there are more than 10 different habits that revolves around getting more activity and better sleep which you can choose from. it is complete autonomous which means there are no buttons to muck around. the Basis just works for you and that's that. we wouldn't say the aesthetic of the Basis is anything to die for but it is decent enough to fit into any contemporary beings wrist plus, it has a pretty attractive trans-reflective LCD display complete with an electroluminescent back light that automatically switch on for a quick time check. yea. it is also a watch, so it certainly wearing an obscured band. other highlights include a gloss thermoplastic polyurethane face, stainless steel capacitive touch pins and connector contacts, PET/PBT caseback with stainless steel sensor contacts, matte polyurethane straps, basic water resistance, Bluetooth connectivity and a lithium-polymer battery that's good for up to 4 days of use in between charges. you can get your Basis Health Tracker for $199 a pop. check out a product demo after the break.