BMW's motorcycle arm, BMW Motorrad, will be debuting a new concept bike designed by the design studios of the BMW Group subsidiary Designworks in Newbury Park, California. First thought about the name may lead you to be believe that this bike is kind of those 'back to basic' two-wheeler, however, it is anything but. In fact, "Concept 101" is so named based on the capacity, which has its roots in the USA where its capacity of 1,649cc is roughly equivalent to 101 cubic inches. The reason being, as BMW puts, cubic inches "is the American unit of measurement for cylinder capacity." But those were the days. These days, more consumers in stateside are referring to the capacity in "Liters" instead. Anyways, that's not the point. The point is, the "Concept 101" is one of the prettiest bike we seen from Motorrad for the longest time.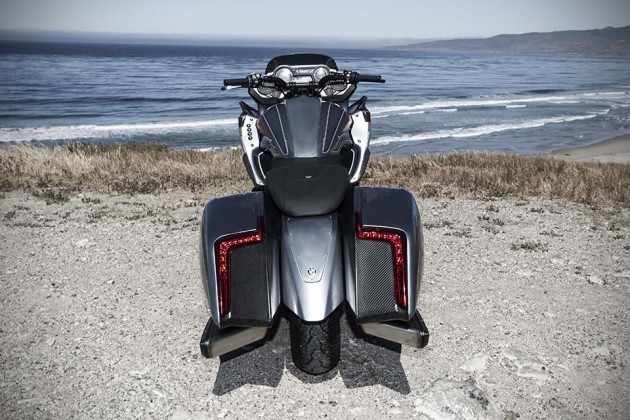 A departure from the norm, the concept is said to be the "perfect embodiment of 'American touring'" and is BMW's interpretation of a "bagger", which is an exclusive type of custom bike popular in the U.S. Though we know it is driven by a 1,649cc six-cylinder engine, actual figures are not provided, nor were the details regarding the chassis, brakes et cetera. The official press is just a bunch of marketing talks which, in all honesty, they don't quite need it as Concept 101 is already a head turner.
The bike was assembled at Roland Sands at his workshops, located just under an hour away from Newbury Park. If you recall, Roland Sands is also the same custom bike specialist responsible for the super cool Concept Ninety. The BMW Motorrad "Concept 101" Motorcycle was officially presented at the Concorso d'Eleganza Villa d'Este over the weekend. Unfortunately, there's no hint on whether if it will ever see the light of production (but we think it will, it is just the question of time).