Bicycle is a convenient, eco-friendly transportation device, but the lack of cargo space severely limits its application to mere transportation. That said, if you are looking to ferry more than a couple of books or six-packs, then Bringley Cargo Bicycle by London-based Porterlight might be an ideal proposition. It boasts a cargo deck, located between the handlebar and the steerable front wheel, that enables it to transport a whole lot more stuff than you can imagine.
The practicality of its 60 cm (23.6 inches) cargo deck and the bike's construction are proven when Lawrence Brand, the creator of the bike, took it on a 5,000 km (3,107 miles) test ride, spanning the west coast of the Black Sea in Romania to China's western border in Kazakhstan. Now, not everyday you will find a bike maker willing to go to such a length (literally speaking, that is) to prove a bike's real world road worthiness. For that, Brand's Bringley certainly has our nod of approval.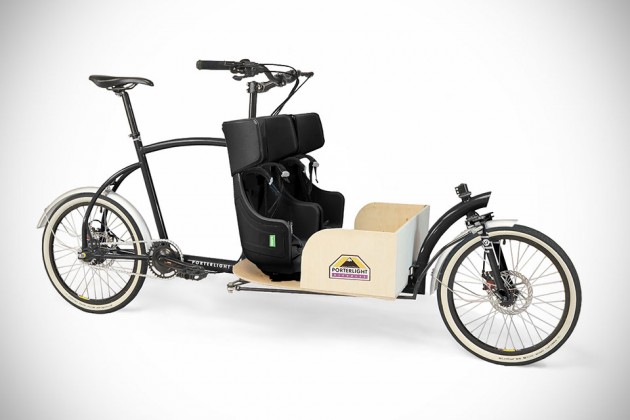 Brand took what he have learned while traversing through a series of mountains, deserts and unpaved roads and incorporate them into the Bringley you see here today. Despite having a massive deck, this pedal-powered transportation is only 40 cm (15.7 inches) longer than a regular bike and is narrow enough to be stored on the side of a hallway, so it won't get in the way when not in use. Its maker said it can fit a normal domestic lift, but that would require it to be standing on a wheel – an acrobatic stunt, if you ask me which, for some classier apartments, the management may not be too amused that one of your bike's wheel risk touching their elegant lift's wall.
Anywho, that's probably not the point. The point is, you will have the luxury of cargo space without damning the environment, which is obviously an awesome thing. Another highlight of Porterlight's cargo bicycle is customization, in which the bike can be tailored to meet your exact need. Need to ferry your kid? Ask for the double BoBike child seat. Need some form of container? Well, there is the aluminum trunk and plastic crate as an option.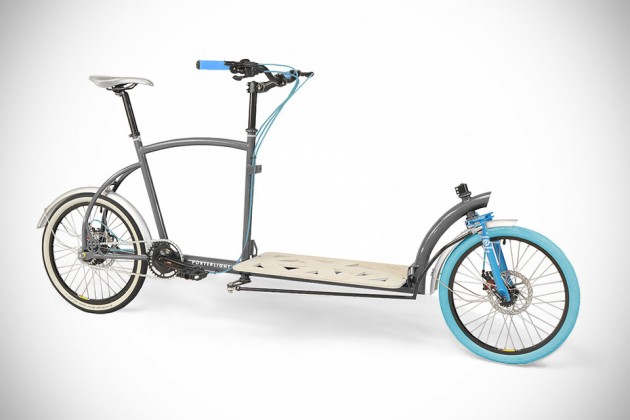 In addition, you can visually specify the components, as well as the color of the bike via the product's online configurator. The 4130 Chromoly Steel bike is handmade from scratch at Porterlight's North London workshops and each bike is, built-to-order, to your requirement as previously mentioned. However, its price is as exquisite as the bike's built, with prices starting at £1,850 and can run up to £2,200, depending on the options chosen (around US$2,860 to US$3,399).
submitted via TIP US page.