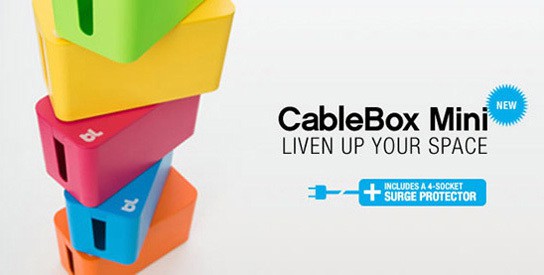 (photo source: bluelounge.com)
remember those guys who brought you the simple, yet stylish CableBox to organize your cables? now there's a CableBox mini that comes in a series of cheerful hues, and a surge protector within. just plug your devices into the supplied surge protector and stow the excess cables into the space with the CableBox Mini, cover it and your place will look neat and tidy. personally, i am obsessed with cable tidiness, hence this one certainly caught my attention.
CableBox Mini is available at BlueLounge for US29.95.