like almost everything else in life, golf clubs makers have been digging deeper into technologies in order to let players have the edge over one another. today, the art of golf clubs making is a culmination of both engineering and material science that makes farther and more accurate shots a reality. one such development is the Callaway Big Bertha V Series Drivers, which promised more distance by giving you more club head speed. Callaway claims that the new Big Bertha V Series drivers is capable of getting up to 3 mph faster and still being as forgiving. it has a "hyper speed face", which is lighter, "hotter", which result in more forgiveness.
the clubhead is lighter by as much as 23 grams to enable the maximum possible clubhead speed, while an aerodynamically efficient head minimize the drag aiding in its quest for speed. continuing the obsession with shedding fats, the clubhead is paired to an ultra lightweight Mitsubishi Bassara shaft or Fujikura Motore Speeder 565 (for the 10.5/13.5-degree HT heads and 9-degree head, respectively) to seal its need for speed package. additionally, the Big Bertha V Series drivers is also fitted with Callaway's OptiFit technology, boasting an adjustable hosel that lets you choose from a combination of 8 different loft and lie angles, allowing you to optimized the trajectory, as well as shot shape. sounds pretty impressive, no doubt.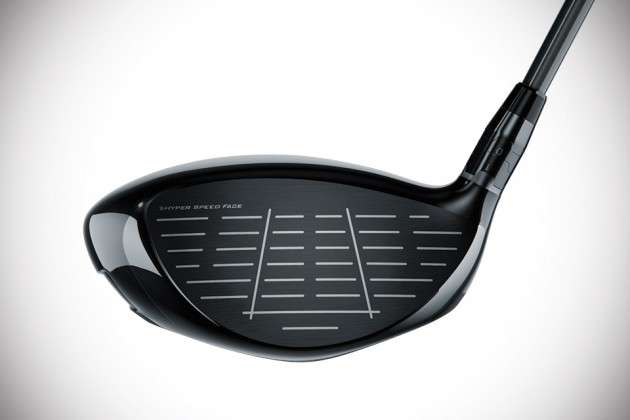 but however advanced, you can't deny that this game of eternal frustration has a lot of science in it. so, if you have the power swing or lack thereof, then clubs like the Big Bertha V might help, but not necessary let you conquer the fairway. still, we love to see how it fares with average players, instead of pros. in case you enamored by the Big Bertha V Series drivers, you'd be glad to know that pre-orders start today with official retail date set on August 22. oh, there is also a complementary Big Bertha V Series Fairway wood being announced too. prices for the drive starts at $399.99, while the Fairway Wood starts at $239.99. available for both men and ladies.