these craftsman electric bikes from Barcelona-based Otocycles are unlike what you have seen. instead of adhering to contemporary lines, Otocycles draws its design inspiration from the bikes of the fifties, presenting them in a form resembling the cafe racers of the 50s and 60s, but only skinnier and a whole lot environmentally-friendly. the thing that makes Otocycles stands out is, their electric bikes are not one-size-fits-all; each bike is totally customizable with a range of colors, components and parts, to suit your riding needs and preferences. though, there are also stock, ready-to-ride bikes for those who prefer not to mess with the customization process.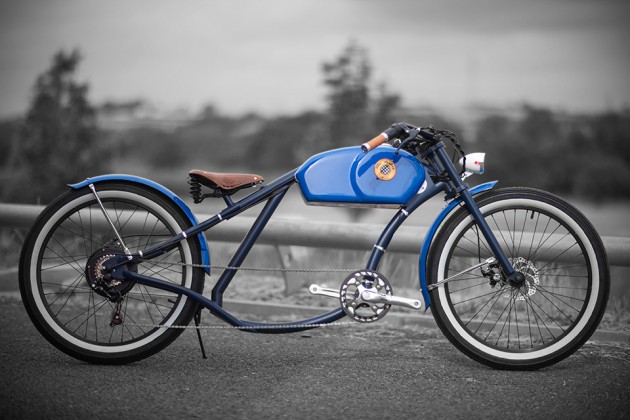 two retro-style models are being offered: the OtoR and OtoK with power coming from a 250W, 500W or 750W motor. both models draw their power from a 36V 12Ah LiNiCoMn battery pack sourced from Samsung and has brushless motor located in the rear hub. depending on the motor selected, Otocycles retro bikes can have a top speed ranging from a low 25 km/h (15 mph) to 55 km/h (34 mph), and are capable of an electric range of up to 65 km (about 40 miles). other common features include an integrated LCD display with built-in cycle computer (there's a sensor on the rear hub, btw), a start-and-go system that offers pedal-free acceleration from 0-6 km/h (3.7 mph), chrome tank cap on a vintage motorcycle gas tank, LED headlamp, and twist accelerator on the handle, just like those found on regular motorcycles.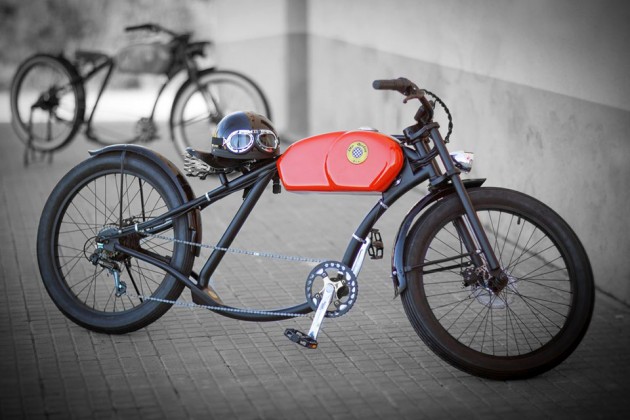 options include, but not limited to, hydraulic disc brakes, Shimano Revoshift Shifter, a choice of saddle and grips from Brooks (these folks are also official agent for Brooks England), and more. as for the price, it depends very much on the level of customization and therefore, it is best to touch base with the folks over at Otocycles to find out more. in the mean, enjoy some of the awesome images of the OtoK and OtoR posted here, courtesy of Otocycles.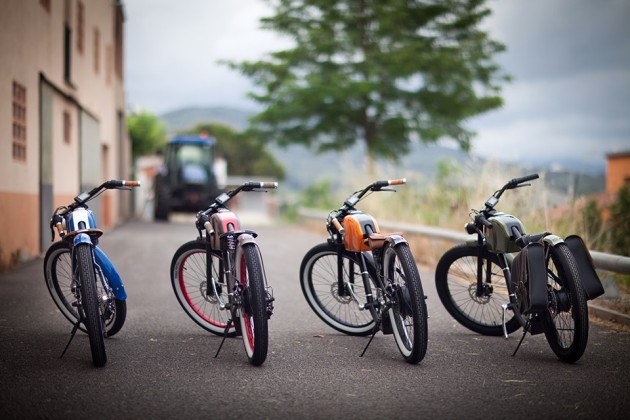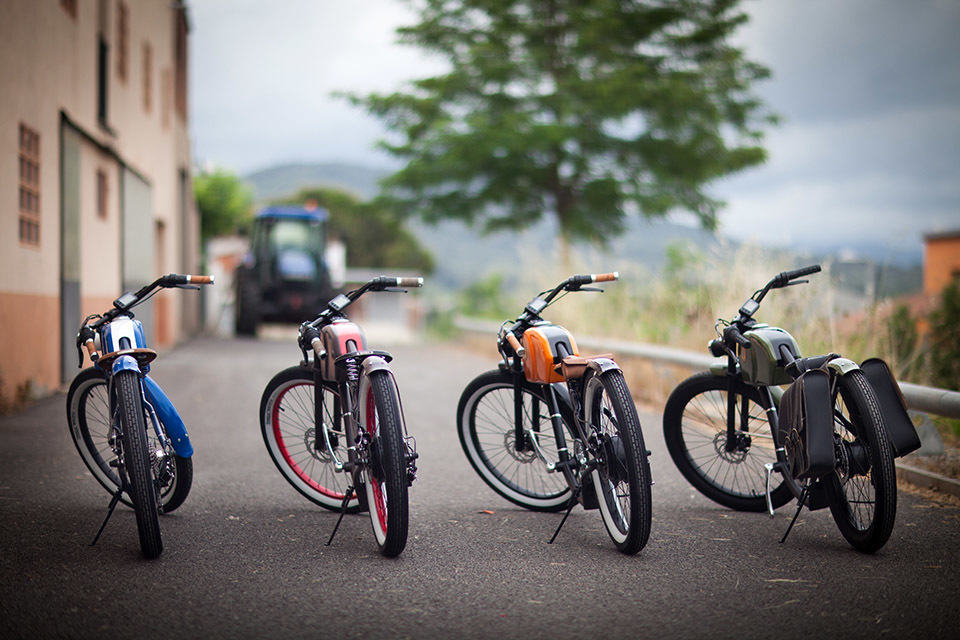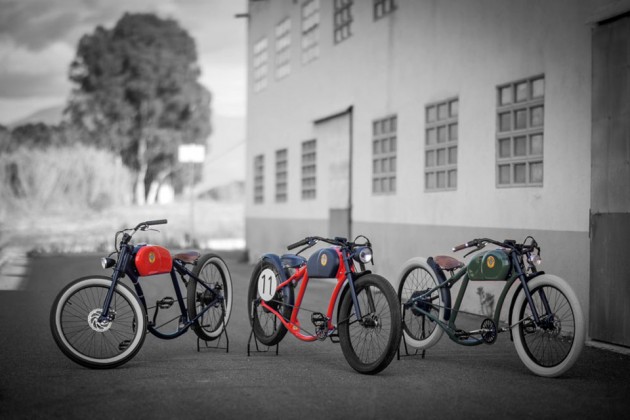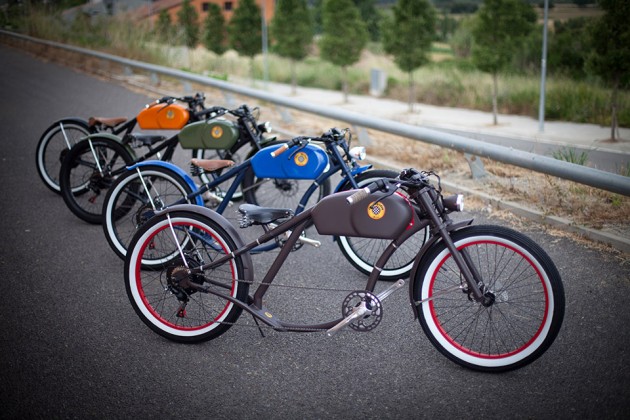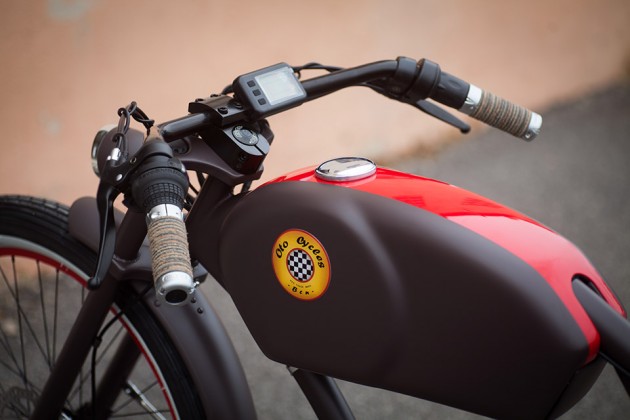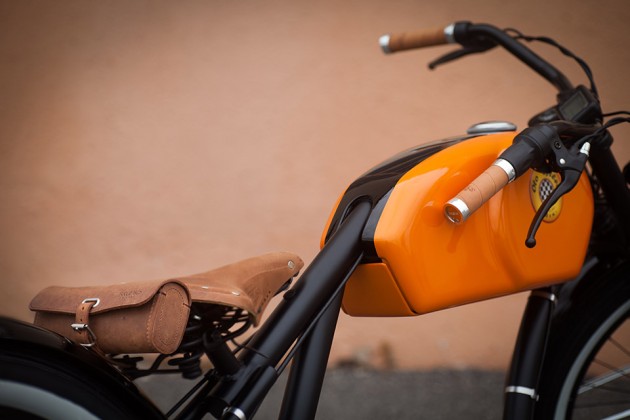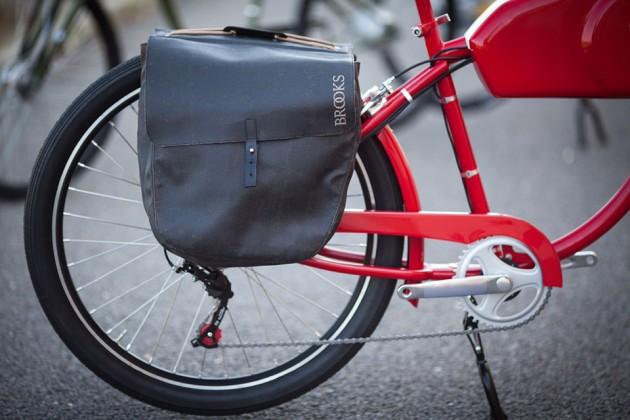 submitted via TIP US page.