Whether you are a G-SHOCK collector or a skateboarder who love leading the skateboard lifestyle, I am sure the Casio G-SHOCK x HUF GD400 Watch will appeal to you. The watch is a product that "celebrates shared principles of rebellion from mainstream, perseverance and a passion for craftsmanship" and one that is, naturally, skateboard-inspired. It boasts unique features like bold metal face protector, extra tough band attachment, super illuminator LED, an etched band inspired by "cracked concrete" that pays homage to HUF's San Francisco-street roots, an all-over black out colorway with black IP metal parts, HUF logo etched on caseback and finally, HUF logo that only surface when the LCD display's green light is activated.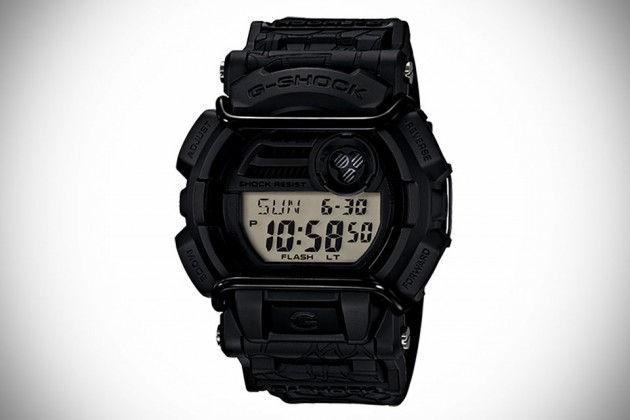 As for the rest of the watch, you can expect the usual G-SHOCK toughness that could take on the shock and duress from skateboarding, plus handy features like 48-city world time, 5-daily alarms, countdown timer, stopwatch functionality, military 24-hour time format option and of course, 200-meter (656 feet) water resistant. To help to promote the collaboration between G-SHOCK and HUF, a short film entitled "What" was created, that follows a skateboarder as he encounter strange and often unexplainable events throughout the day. You can catch the film below, but be warn, it is kind of an artsy short, which may not be comprehensible by everyone.
The Casio G-SHOCK x HUF GD400 Watch (GD400HUF-1) will retail for $190 when it becomes available in May 2015. Look out for it at G-SHOCK NYC Soho store, ZUMIEZ and select skateshops and street fashion boutiques around the U.S.