When it comes OS choices, we have mixed feelings. On one hand we are happy with what the market has to offer at the moment, and on the other, we pretty dope about new comers like Tizen and Ubuntu, even though it may eventually lead to some serious cross-platform issues. Perhaps, the majority of the mass market belongs to the former group, or else these alternative OSes would have been widely accepted – both by handset makers and consumers. Anyways, in case you are up for alternative to Apple's iOS and Google's Android OS, Canonical, the outfit behind Ubuntu, finally has a handset to offer you. When we said 'handset', we do mean a 'handset' and not an install on your existing handset. If don't already know, Ubuntu has struck a deal with phone makers Meizu and BQ to make phone specifically for Ubuntu and apparently, the targeted 2014 was a miss, but anyway, it is here now and in the form of BQ Aquaris E4.5 Ubuntu Edition.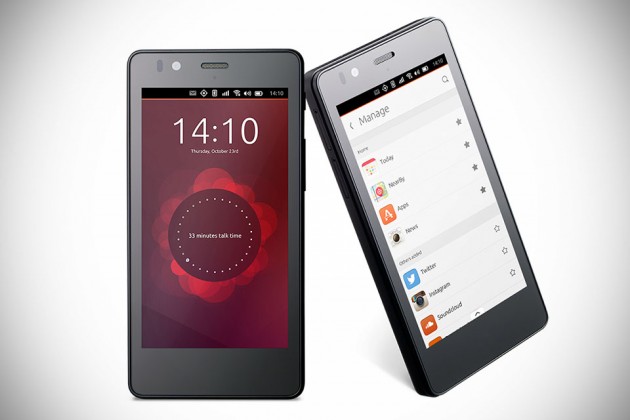 For those who have been following the mobile market, you may realize that the E4.5 is nothing more than a "Ubuntu Edition", which means the innards remain the same with a 4.5-inch 540 x 960 resolution display, protective Dragontrail display, a MediaTek Cortex A7 chip with "up to 1.3GHz" quad-core processor, 1GB RAM, 8GB of storage, a 8MP rear-facing and a 5MP front-facing shooter, dual SIM support, 3G radio with HSPA+ support, Dolby sound technology, a 2,150 mAh battery pack, plus the usual suite of connectivity and sensors. In terms of hardware, the spec leaves a lot to be desired, then again, perhaps Canonical is trying show that, with their OS, top spec is not necessary? Who knows? And the price? €169.90 is what you will be looking at.
Sometime in the second week of February, Ubuntu opened a flash sale, which we have no idea how many was snapped up. The official website stated "more units available in the next flash sale" but even then, it will still be only available to the European Union.