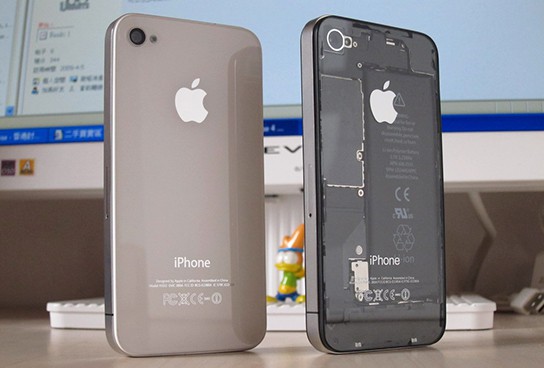 (image credit: wkmarken)
if you think the 'tear down' look decal for iPhone 4 is way too lame, perhaps you would like to go one step further like this person, known only as wkmarken, did: replacing both the front and back covers with true transparent versions. once installed, you will get to see the full glory of its innards, well, actually not a lot to be seen. really. perhaps, more of a novelty than anything else.
apparently, the cover wasn't transparent originally but the owner managed to remove the paint from the replacement cover, turning them into a transparent item. i find it hard to believe. how did he managed to remove the paint of the covers while keeping the Apple logo, iPhone text and those almost unreadable tiny text perfectly intact? if he actually did, he'd be one hell of a craftsman. or perhaps, the logo and text are on the inside while the paint on outside?
via CRAVE and Uwants.com