Who needs a bike computer that you need to glance down when you can look straight and get all the information you need? Well, that's precisely what Solos High-Performance Smart Eyewear will do. Sort of like the Google Glass for cyclists, Solos features Vista virtual screen that measures mere 4mm height and hangs in front of your right eye, in front of the eyewear. This tiny see-thru optic's angle is adjustable (known as nSight opto-mechanical adjustment) and offers a large 5-inch virtual display with bright, high-resolution color graphics.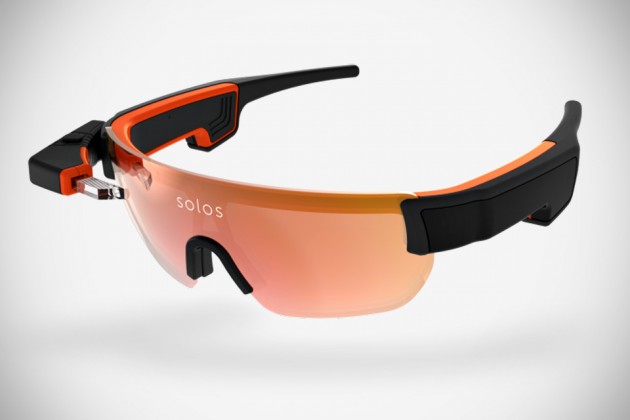 The display is said to be able to cut glare so that it can be read even on the sunniest days. Solos is designed to keep track of your performance metrics like heart rate, speed, power, pace, cadence, distance, duration, and other Bluetooth and ANT+ compatible data – all viewable from the said display. A voice control system, dubbed "Whisper", allows voice commands to control the display settings, so you can keep your hands at where they should be: the handlebar. Also built-into Solos is a near-ear stereo speaker system with ambient monitoring that allows you to hear performance cues without being affected by environment noises such as traffic and wind.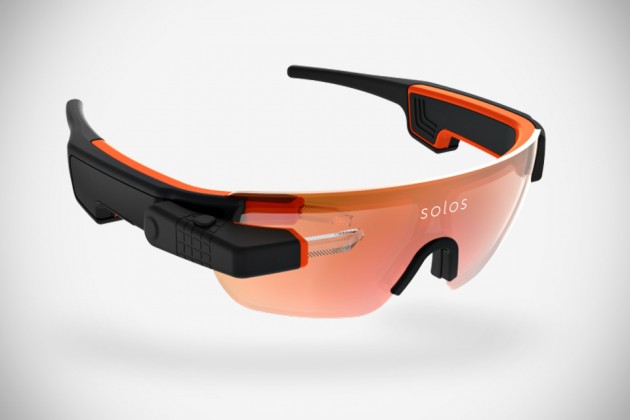 Keeping Solos juiced is a new SiMax lithium-ion battery that's small and unobtrusive, and offers up to 10 hours of use in between charges. In addition, users can leverage on Strava integration technology to download GPS routes and upload recorded activity to share with family and friends, while ANT+ technology enables wearable and smartphone to share health data. Other highlights include a wind tunnel test aerodynamic, compatibility with aerodynamic helmets, anti-slip temple and nose pads and a ultra-durable frame of high-end polycarbonate.
Solos High-Performance Smart Eyewear For Cyclists is slated to hit the market sometime in Q2 2016 with an MSRP of $499. If you happen to be in and around Vegas, you can check Solos at CES, Sands A-B Booth #74334.