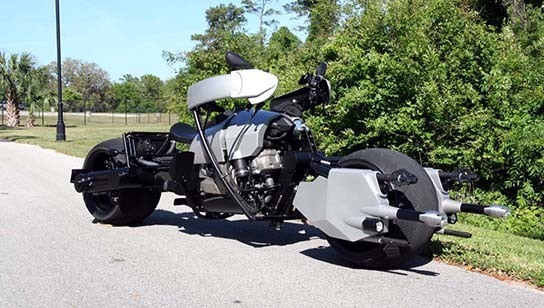 (photo source: choppercityusa.com)
i'm not a huge fan of the Dark Knight, but the vehicles the cape crusader uses are something i wish i had in real life. and here it is the real life BatPod… replica built by Dave Welch. named the PS-POD, it is powered by a 850cc V-twin engine from Aprillia Mana. needless to say, a lot of metal bending and rolling has gone into reproducing the Dark Knight 2-wheelers complete with grappling hook and mock up guns.
[ad#Google Adsense-text-468×60]
there's no carbon fiber, no fiber glass or any other composite involved – this is a pure mean metal machine. well, you don't need anything shiny and fancy when you are out fighting crime, do you? this is probably the only 2-wheelers that has tires wider than a stock Dodge Viper rear wheels. wow. performance aside, this POD looks awesome! my take is, it would be even better if the whole POD is in matt black.
judging from the video it looks rather tedious to corner. so i guess it the PS-POD is not an easy bike to tame but the sound from 850cc V-engine & the custom exhaust is… priceless.
usually i try not post too many pics but the PS-POD is simply irresistible. so more pics it is and also video on this awesome machine…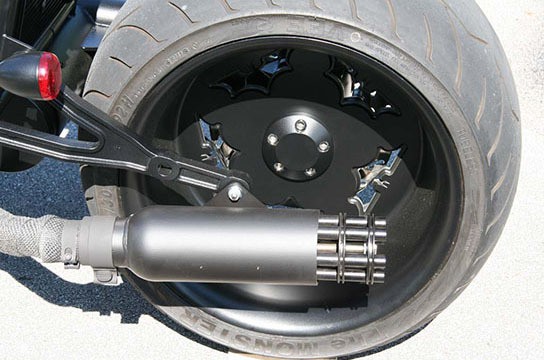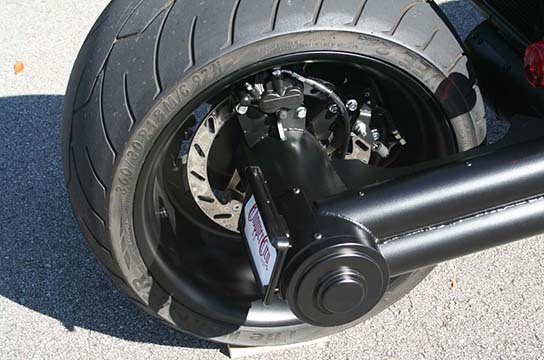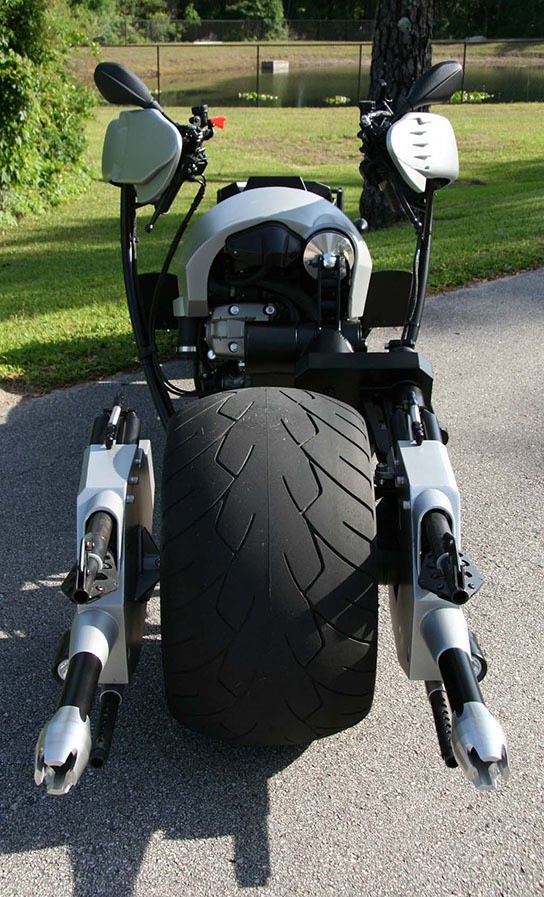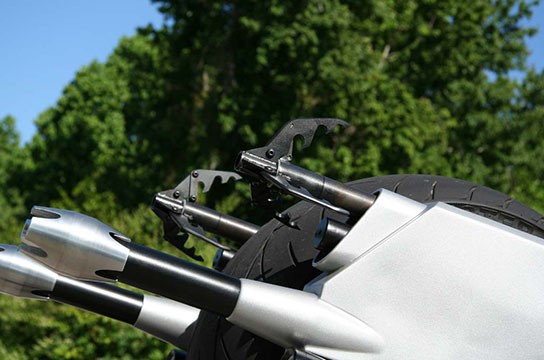 and the video…


visit Chopper City USA website.