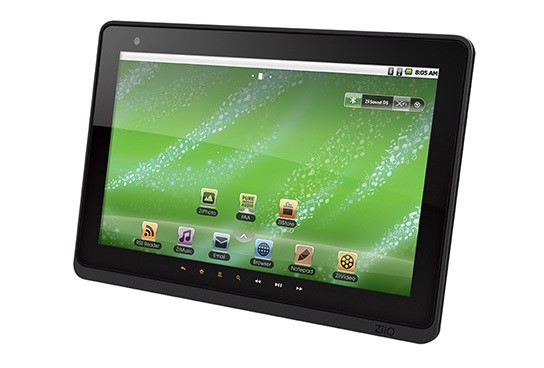 Creative ZiiO Pure (from S$359) | Creative ZEN Touch 2 (from S$279) | www.creative.com
its been quite a while since we last heard from Creative. just yesterday, Creative surprises us with the introduction of a pair of tablet dubbed the ZiiO Pure Wireless Entertainment Tablet and a new portable media player, the Zen Touch 2 Wireless Entertainment Device. both of these will run on Android 2.1.
ZiiO Pure Wireless Entertainment Tablet
the tablet is available in 7-inch and 10-inch screen size with screen resolutions of 800 x 480 px and 1024 x 600 px respectively. both screen sizes will be available in 8GB and 16GB capacities. that's kind of limited storage space for a tablet. to compensate for the limited storage, there's a SD expansion slot that support up to 32GB.
the touchscreen is of 262k color TFT, resistive touch and powering the ZiiO is the ZiiLABS ZMS-08 processor. perhaps the main (and only) selling point for the ZiiO is the Creative's X-Fi technology. since it's an Android tablet, emails, surfing of web will be part of it's basic functionality and interestingly, users can download "exciting content ranging from fun apps and games to eBooks" from the Creative ZiiStore. with that statement, i supposed Creative will be opening their own online apps store as well? i can't help but to wonder how many apps and developers Creative will be able to garner.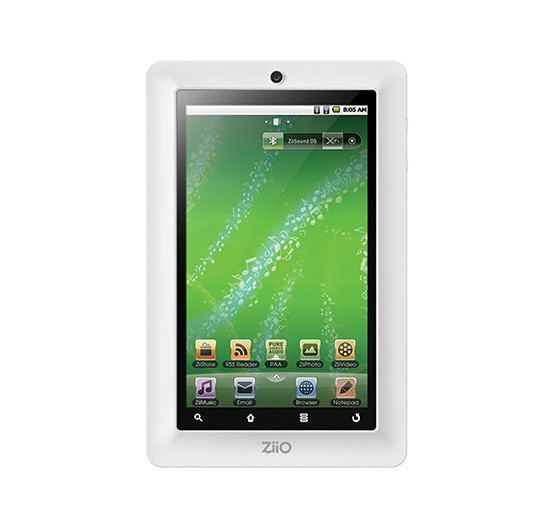 other features include front-facing VGA camera, Bluetooth 2.1, WiFi 802.11 b/g, HDMI out, accelerometer, 3.5mm stereo jack and mini-USB. supported audio formats include MP3, AAC, WMA9, FLAC, OGG, ADPCM, MIDI, WAV and Audible Format. as for video, it will support H.264, MPEG4, WMV9, MJPEG, MOV, AVI and MKV. according to Creative's website, requirements for this tablet are Microsoft Windows (XP SP2/64bit, Vista or 7) and USB ports. no mention of Mac, so i guess Apple users will be left out in the cold.
besides the obvious screen size difference between the 7-inch and 10-inch models, the 7-inch utilizes microSD expansion slot supporting up to 32GB, instead of the standard SD size.
ZEN Touch 2 Wireless Entertainment Device
the ZEN Touch 2 comes in 2 version: one with GPS and one without GPS. this 3.2″ screen size media player has a resistive touch 262k color TFT touch screen with a resolution of 480 x 320 px. both version is available in either 8GB or 16GB storage capacity which pretty small for a media player these days. to compensate for the lack of storage, both models has an microSD expansion slot supporting up to 32GB.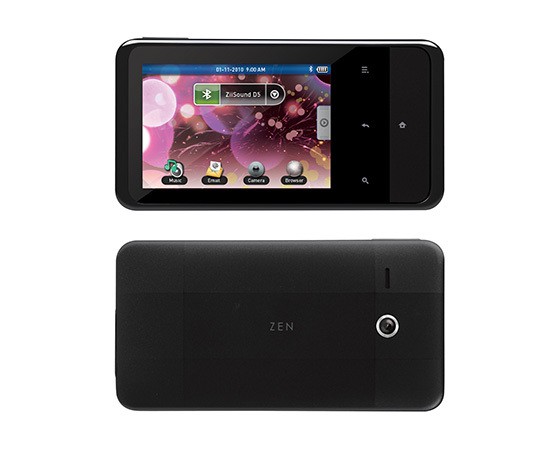 like the Apple iPod Touch, the ZEN Touch 2 allows user to surf the Internet using WiFi and play games which can be downloaded from the Android market. some of the goodies are 2MP rear-facing camera, bluetooth 2.1 EDR, WiFi 802.11 b/g/n, accelerometer, video out via composite cable (sold separately).
both model touted a 25 hours of continuous playback for audio and 5 hours for video playback. the ZEN Touch 2 runs on Android 2.1. physically, both model does not exhibit any difference, but with the GPS model, it comes with FM radio, GPS (of course) and E-compass.
hmmm, why does it sound so suspiciously Apple iPod Touch alike?
the ZiiO Pure and ZEN Touch 2 will be available via Creative online store from end-December and at the retail stores from January 2011.