well, if you haven't already heard, Internet of Things now also encompass cookware – starting with the Crock-Pot Smart Slow Cooker enabled with WeMo. though one shall not confuse this smart slow cooker as another app-enabled cookware such as Anova Precision Cooker, iGrill2 and the many others; it goes beyond being the first smartphone-controllable slow cooker – thanks to Belkin's WeMo technology, you can adjust, manage and monitor the slow cooker from anywhere in the world (as long as you are not off the grid) using a smartphone or tablet.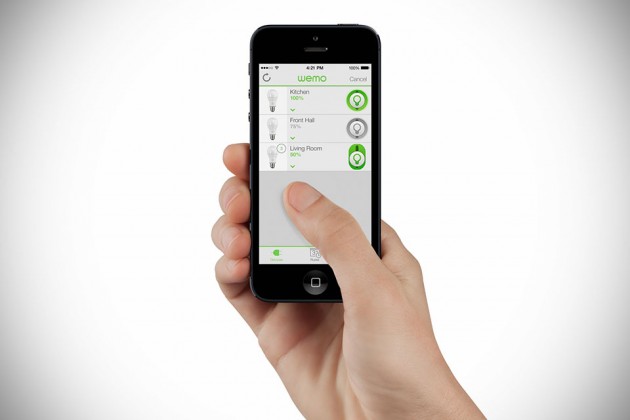 it used to be, you let the slow cooker takes charge while you are busy at work, not knowing what the heck was going on until you reach home in the evening (hopefully, not to be surprised and ending up having to fill up your stomach at Chili's), but now that it is connected, you can use the WeMo app to turn on/off, change the temperature or time settings from virtually anywhere, and receive notifications when the cooking is done. it is like having a pair of eyes perpetually trained on your slow cooker while you are away.
besides getting a generous 6-quart capacity, Crock-Pot Smart Slow Cooker with WeMo also features manual control option, three temperature settings, automatic warmer setting, and is fitted with cool-touch handles. it also boasts removable, dishwasher-safe stoneware and glass lid too. works with both iOS and Android devices. the Crock-Pot Smart Slow Cooker With WeMo is available from both Belkin and Crock-Pot webstore for $129.99.