Have you ever imagine how an original Macintosh would look like if it was made today? Obviously, it has hard to imagine the "toaster" design in today's context, especially when the pursuit for thinnest is the prerogative for many PC manufacturers and consumers, but what if it was reimagined for today? Well, that's precisely what the Curved/Labs Concept Macintosh is about. Conceived by German tech site Curved, this 21st century concept Mac takes its inspiration from an iPad Air and is presented as a super thin gadget, while maintaining a similar outlook as the original Macintosh. Though it has a 11.6-inch touch display, it also works like any other Mac, which means input can also be achieved via a mouse, touchpad, as well as keyboard.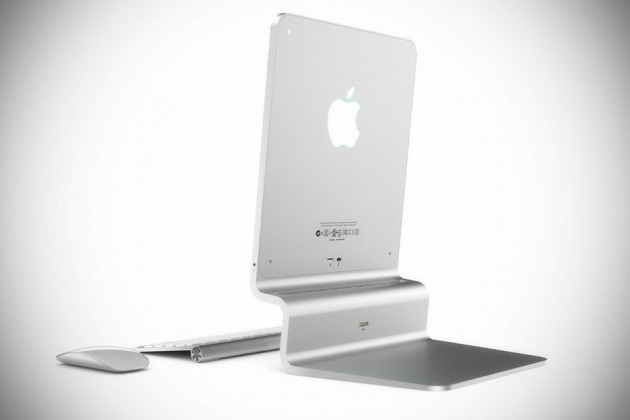 Under its super thin frame, it packs 128GB SSD, up to 8GB RAM, and the "latest i7 chip from Intel". From the front, Curved/Labs' concept Mac looks like the original, only sleeker with modern day aluminum construction and it even has a faux 3.5-inch floppy disk drive designed into it, but of course, it won't take no floppies. Instead, part of that slot now accommodates SD card for expandable storage needs and around the back, it is where you will find a lone USB and Thunderbolt port. It sure looks pretty and all, and I am sure Mac fans will not hesitate to jump right into it, but I do have some concerns, specifically about the CG (center of gravity).
The 'L' shape profile kind of makes it a potential tip-over, unless the based is of denser material. No? I would add a heftier base around the back where it could be used to house a Blu-ray drive or something of sort. In any case, I would definitely love to have one if it was a real thing. Oh wait. Maybe not. Cos' 11.6 inch is just way too small for me.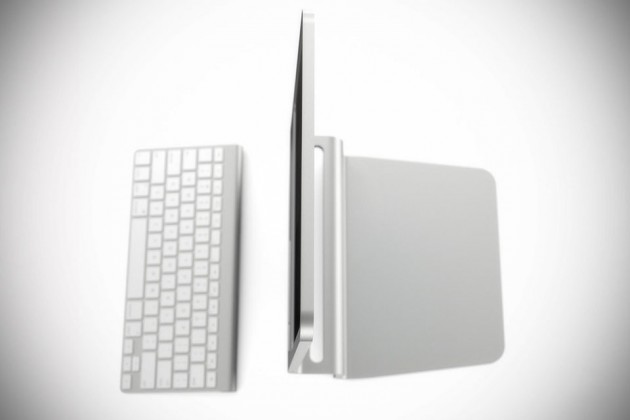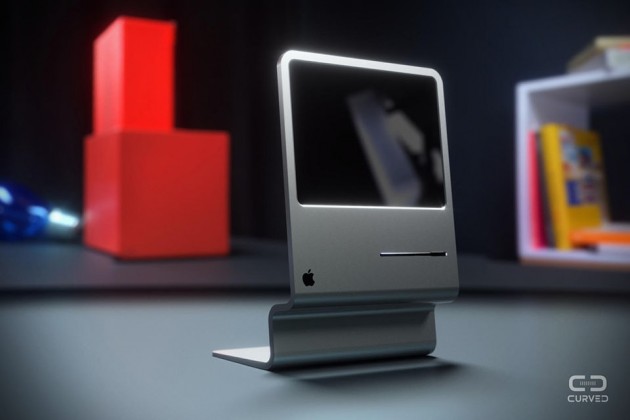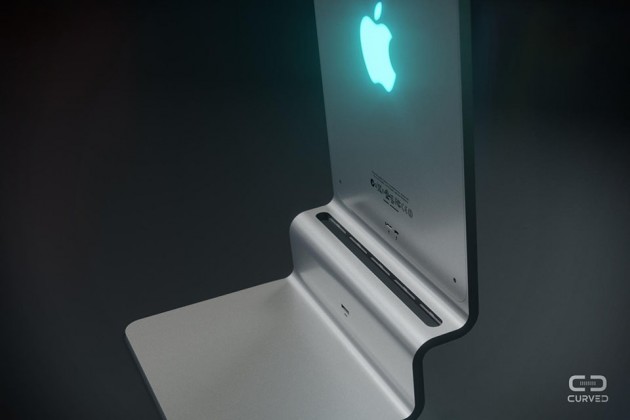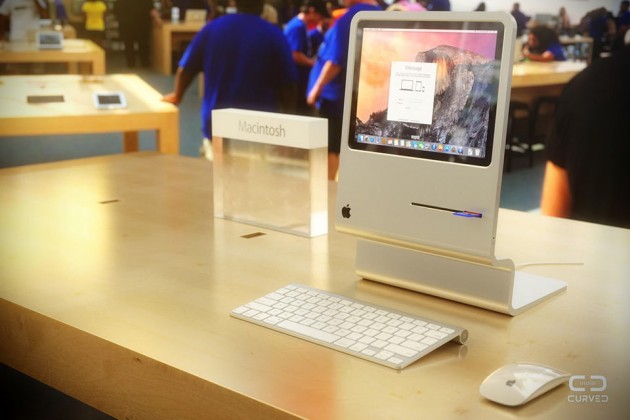 Curved/Labs via TUAW