If you use Apple Pay, then we bet you will appreciate New York-based designer Danny P.'s Leather Wallet with iPhone 6 Case. Like the iPhone 5/5s version, this wallet is no ordinary iPhone wallet; it is a full-fledge pocket book-style billfold boasting slots for five credit cards, a bill slot that fits USD, EUR as well as Sterling Pounds, plus an additional slot for whatever card of your choosing. Of course, it has a proper slot made to fit your iPhone 6. Besides setting itself apart from the competitions with a full-fledge wallet, Danny P.'s leather wallet with iPhone 6 case also shines as an Apple Pay-friendly accessory? How? The iPhone slot features a thoughtful cut out that serves two functions: first, it allows for easy retrieval of the phone and second, it opens the access to the Touch ID when authorizing payment for Apple Pay transactions.
As seen in the video, which you can find below), it appears to work like a charm. There's a catch though, this particular accessory is only good if you love using your device naked, because that's what the slot will only accept. Crafted Italian leather, the Leather Wallet with iPhone 6 Case by Danny P. is available in three colors: dark brown (tobacco), brown (cognac) and black, and is available now on Danny P.'s web shop, priced at $129.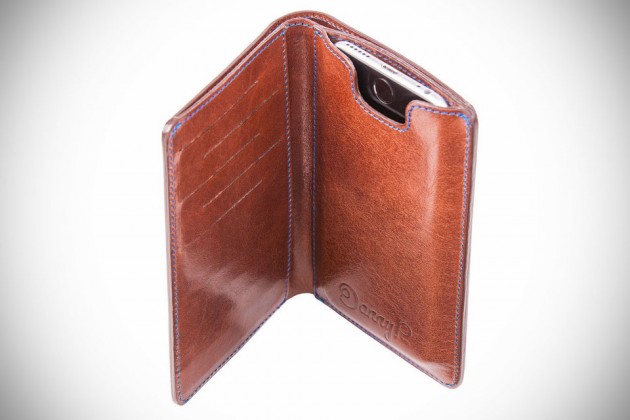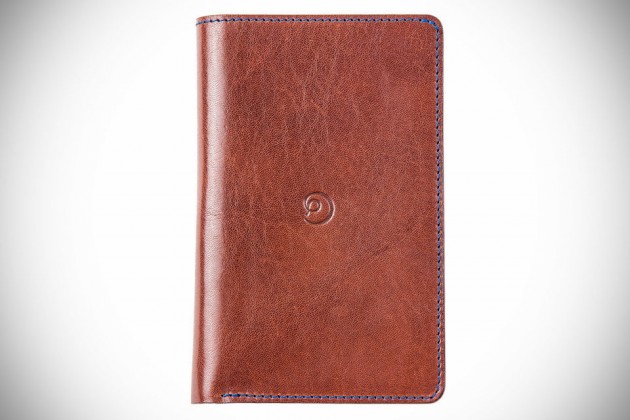 submitted via TIP US page.