Android-based game console is not the newest news, but one that streams PC games to your living, now that's news and such is what the Razer Forge TV, introduced at last week's CES, can do. Razer is going all nuts about Android-based gaming and the Forge TV is set to pose serious competition to traditional game console as well as made-for-living PC boxes, such as steam consoles. Driven by a Qualcomm Snapdragon 805 chip, packing a 2.5GHz quad-core Krait 450 processor and Adreno 420 GPU, the Forge TV is blessed with 2GB RAM with 16GB internal storage, and is naturally, outfitted with a host of connectivity options, including Bluetooth 4.1 technology, Wireless ac, Gigabit Ethernet, USB 3.0 port, as well as HDMI 1.4 output.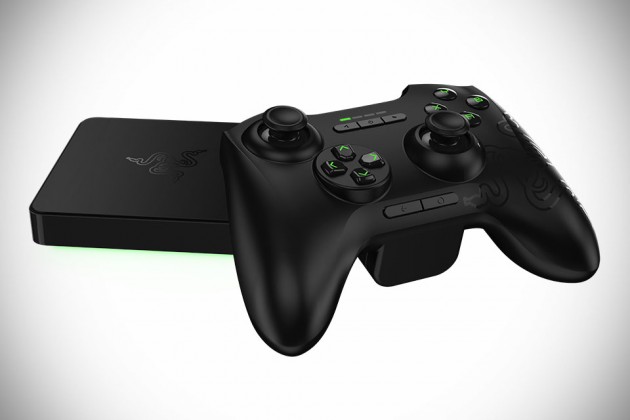 So what can you do? Play games of course, in Full HD, no less and if that isn't enough it also boasts support for Android TV, Google'cast, plus access to Google Play store for a load more of entertainment – all wrapped in a package that measures a mere 4.1 x 4.1 x 0.7 inches (105 x 105 x 17 mm). Pretty impressive, we must say. And oh, thanks to the Razer Cortex, a proprietary game streaming technology, you can also enjoy your favorite PC games right in your living room without lugging that big-ass rig into your living room – but I think, you already knew that, don't you?
An entry level setup without the Serval controller goes for $99.99, while one that come bundled with the controller will run you back at $149.99. The controller also doubles as a handy controller for your Android mobile gaming needs. Look out for it this quarter.