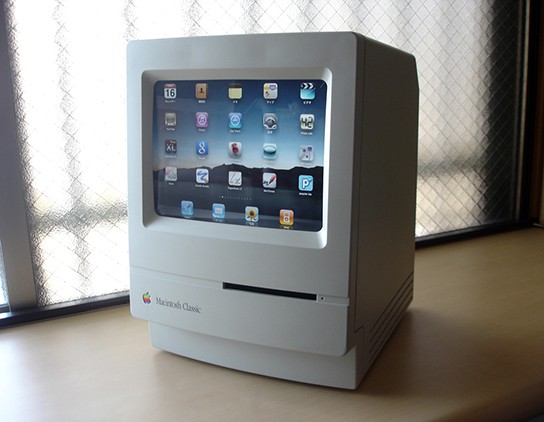 (photo source: hirac.info)
would you like to have one? unfortunately, it is not available off-the-shelf but you can certainly follow the instruction to make one yourself. i would think you will need a pair of technical hands to do that and of course, an old Macintosh that you are ready to dig out it's internal. pretty cool, except that having to touch-interface horizontally, isn't exactly ideal for long period of time. perhaps for watching movie?
how about adding a 30pin dock to the side (if there's room) and route the cable to the back? in this way, you can have unlimited juice while watching movie on it or surfing the net. or maybe throw in some mod circuitry to connect a vintage Mac joystick? perfect.
check it out @ Site Hirac (Japanese).
Instructions in Japanese and English.