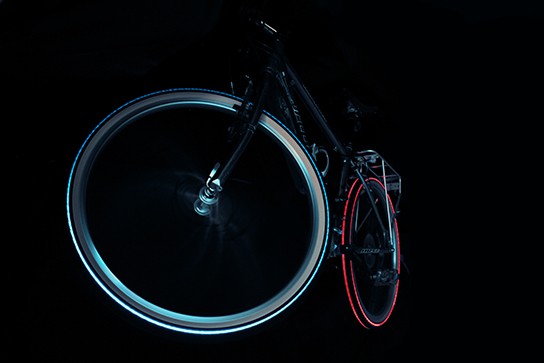 if cycling at night is your kind of thing. the Night Bright Tyre is a sure way to increase your visibility to other road users, and naturally increasing you safety level. the tyre uses LED embedded into the thread or wall which is switched using a motion sensor within the tyre, forming a continual ring of light as you pedal on. safety aside, the CYGLO tyre certainly looks awesomely cool. you can't have a bike like TRON in real life, but you can have a bicycle that looks like one.
[ad#Google Adsense-text-468×60]
visit CYGLO website.