if you missed the good'ol days of British motoring, then we suspect the David Brown Automotive Speedback GT might be a good news for you. the Speedback GT is the first automobile from new British coachbuilder David Brown Automotive that's based on the Jaguar XKR. it takes on a very retro design approach with a dash of Aston Martin influence. you probably can say it is somewhat a mash up of the Jag and an Aston. aesthetically, the car is unmistakably retro and if the snout does not scream classic, then perhaps the classic 19″ wired wheels will. we are not sure if it strikes you so, but we are kind of associating this car with frictional MI6 spy James Bond already.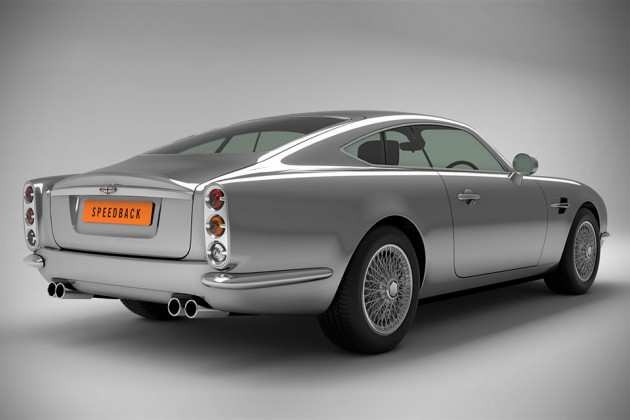 put aesthetics aside, it is a through and through modern piece of machinery under the skin with power coming from a supercharged 5.0-liter V8 unit that puts out a cool 510PS (503 hp) and 625 Nm (461 lb-ft) of torque. a six-speed automatic gearbox puts power to the rear wheels, enabling this classy ride to make the century sprint in just 4.8 seconds and sending it on its way to a limited top speed of 155 mph (248 km/h). attention to detail on the outside includes billet fuel filler cap, sculpted half bumpers, nickel-plated side strakes, polished tailpipe finishers, sculpted door handles, while functionality like split tailgate with fold-out picnic seat, front and rear parking aids, adaptive dampers, dynamic stability control contributes to practicality and driving dynamics of the car.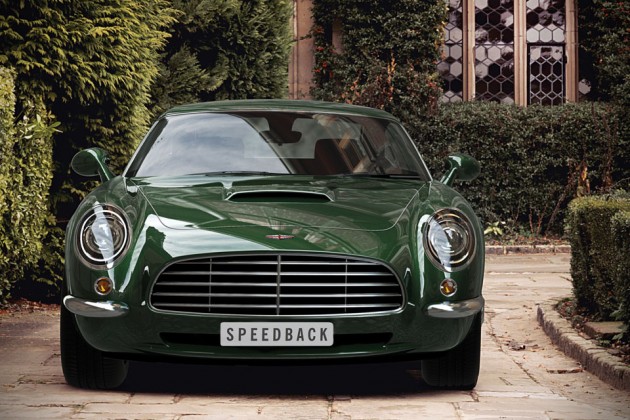 on the inside, you will find heated and cooled classically-styled front seats with 16-way power adjustment and memory function, wood-rimmed steering wheel with integrated controls and paddle shifter, amongst an interior composed of leather, handcrafted wood veneers and nickel finishes. wrapping up the interior are modern amenities like multi-speaker audio system and touch-controlled satellite navigation system. the car was officially unwrapped in London yesterday and will be heading to Top Marques show in Monaco in April. as for the availability and pricing, they are not readily available at the time of this writing. scroll down for a video to learn more about the Speedback GT.