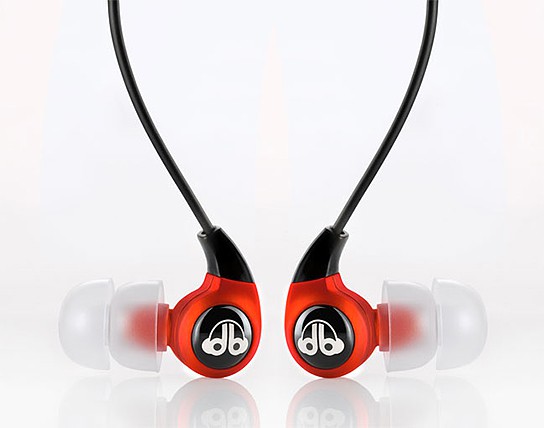 (image credit: dB Logic) dB Logic EP-100 SPL2 Earphones | US$29.95 | www.dblogic.com
people who uses earphones will have the tendency of unconsciously rising the volume too loud which could potentially damage their ears over a prolong period of time. dB Logic, an Indiana-based company, has an innovative solution to protect your hearing while still lets you enjoy your music. their latest pair of in-ear headphones, dubbed the EP-100, employs the patent-pending SPL2 (or Sound Pressure Level Limiting) technology that manipulates sound waves and selectively lowers the volume while maintaining the shape of the sound wave curve.
traditionally, volume is limited by truncating the sound wave which limits the volume altogether but dB Logic's SPL2 technology "intelligently" modifies the sound wave to closely match the original music profile, thus maintaining the overall volume without the harmful effect from the sound pressure which could otherwise damage the wearer's hearing. SPL2, being a battery-free operation, enables dB Logic to incorporates this wonderful hearing-saving technology into its latest earphones.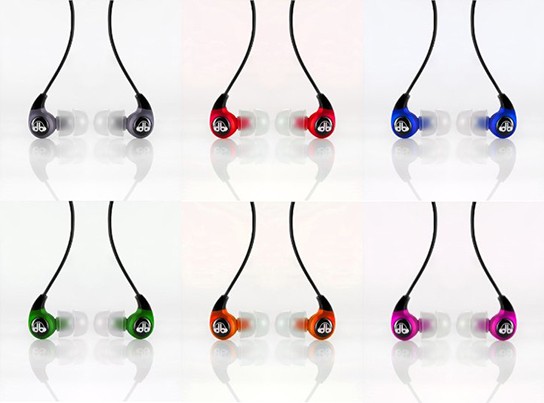 the colors (clockwise from top left) quick silver, big apple red, barracuda blue, green shamrock, orange tiger, and pink valentine
the EP-100 is driven by a pair of 9-mm drivers with a frequency range of between 20 Hz to 20 kHz, which promised to deliver "crystal clear, distortion-free sound with a rich, full bass." as with all in-ear buds, the EP-100 comes with multiple sets of silicone tips to suit different ear sizes. the dB Logic EP-100 in-ear earphones with SPL2 technology comes in a choice of six colors, including one color that is perfectly suited for your love one for this Valentine's Day. at just $29.95 a pair, EP-100 proves that the goodness of technology need not to be overly priced.
the dB Logic EP-100 in-ear earphones is available at dB Logic web store.
via Geeky Gadgets